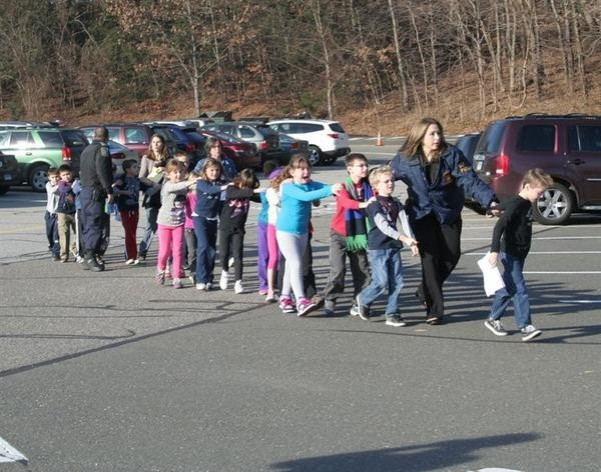 Multiple deaths have been reported in a shooting at Sandy Hook Elementary School in Newtown, Connecticut. Some reports put the death toll as high as 27.
The Hartford Courant said children were among the victims of the gunman, or gunmen. One gunman has been killed.
Reuters said there had been mutliple deaths. According to some reports the female principal of the school was among those killed.
Other reports confirm that the gunman attacked a kindergarten class of five-year-olds.
Police are still at the scene and are searching the premises with dogs.
Students, aged between five and 11, were evacuated and neighbouring schools were in lockdown as a safety measure.
Newtown is a small, scenic town with a population of fewer than 27,000. It is around 60 miles from New York.
The average income of residents is over $100,000 and typical house values are over $450,000. The majority of residents are married couples with children.
More follows...