Nexus 5 and Nexus 7 (2013) Receive Android L Developer Preview Build LPV79 via Factory Image [Installation Guide]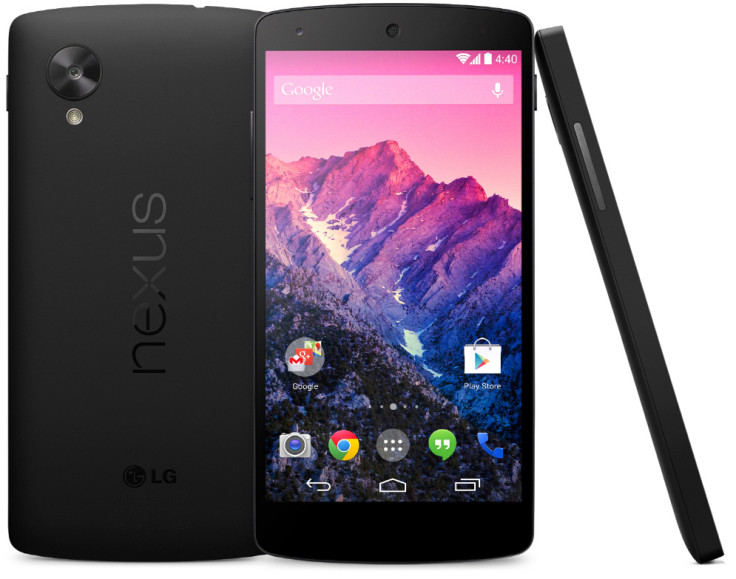 Nexus 5 and Nexus 7 (2013) users are in for a pleasant treat, as Google has just rolled out its futuristic Android L update to live up to its promise at Google I/O 2014.
The L update brings a new lease of life for Android geeks and developers alike who are yearning for new features, looks and a refreshingly new user interface (UI), since Google's last refresh in Android 3.0 Honeycomb.
The Android L developer preview is now available for download and installation on Nexus 5 and Nexus 7 2013 devices only, as other devices will not see the preview release from Google.
However, the possibility of developers trying to port the Android L preview release to other Nexus devices including the Nexus 4 cannot be ruled out.
The Android L update brings a major overhaul of the existing UI design with new flat icons, soothing colours and material design that can animate every action on the phone which allows you to enjoy butter smooth animations across every interaction with Android L installed on your device.
Interested users can follow out step-by-step guide below to install the Android L developer preview release using the factory image provided.
IBTimes UK reminds readers that it will not be held liable for any damage to device during or after the Android L developer preview installation. Users are advised to proceed at their own risk.
Pre-requisites
1. Install USB Drivers for LG Nexus 5 (download here) and Nexus 7 2013 (download here) on the computer.
2. Enable USB Debugging Mode on the device by navigating to Settings >> Developer Options.
3. Backup all your important data before you proceed with installation process.
4. Ensure the device's battery has at least 80% charge.
5. The Android L developer preview is compatible only with the LG Nexus 5 and Nexus 7 2013 models only. Do not attempt installing this firmware on incorrect variants as it may damage or brick the device. Verify the model number of the Nexus device by navigating to Settings >> About phone or About Tablet.
6. Ensure the device is running Android 4.4.4 KTU84P OTA stock firmware before you proceed.
Downloads Required
Android L Factory Image LPV79 for Nexus 5
Android L Factory Image LPV79 for Nexus 7 2013
Steps for installing Android L Developer Preview via Factory Image on Nexus 5 and Nexus 7 2013
Step 1: Download the required factory image and ADB/fastboot files for your device and ensure the downloaded firmware build number corresponds to LPV79.
Step 2: Extract the ADB and fastboot files to a desired folder on your computer, and install USB drivers for the device on computer if necessary.
Step 3: Now extract the factory image file you downloaded to the same folder where you extracted ADB and Fastboot files.
Step 4: Once the factory image file is extracted, you will see a file containing the codename of your device along with two files named "flash-all" but with different extensions. Besides, you will see a bootloader image file.
Step 5: Ensure that all the extracted files of the factory image are in same folder as ADB and fastboot files. This is to avoid file not found error.
Step 6: Boot your Nexus 5 or Nexus 7 2013 into fastboot mode as follows:
Turn off the device.
Press and hold Volume Up, Volume Down and Power buttons on your phone until the bootloader screen or fastboot mode appears on screen.
Then release all three buttons together to boot into fastboot mode.
Step 7: Connect the Nexus device to your computer and ensure the device is recognised in device manager.
Step 8: Double-click on flash-all.bat on Windows computer or tap on flash-all.sh on Mac or Linux computer to begin flashing the new firmware.
Step 9: Wait until the flashing process completes and then reboot the device.
Note: The first boot may take longer than expected, as the device rebuilds the cache files for first use after installing the update. So, do not interrupt the process and leave the computer alone for a few minutes after the installation.
[Source: The Android Soul - Nexus 5 and Nexus 7 2013]
© Copyright IBTimes 2023. All rights reserved.