A new document, which is the draft version of service manual for LG Nexus 5, has leaked revealing all details of the next Nexus smartphone.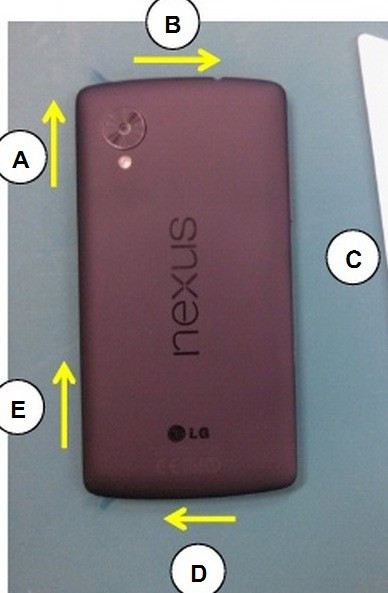 The Nexus 5 is expected to be unveiled on 14 October and now all the details of the device are out, in a leaked service manual.
The service manual is for the next Nexus device bearing model number LG-D821. It weighs in at 281 pages and contains details of the hardware and software features, specifications, trouble shooting, diagrams, map, disassembled guides and views of other internal components.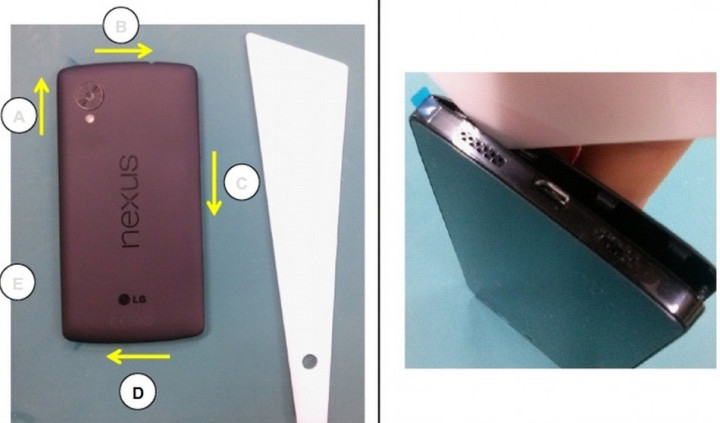 The Nexus 5, as the service manual reveals, will feature a 4.95in IPS TFT display with resolution measuring 1920 x 1080 pixels. It uses an MSM8974 chip, which is a Snapdragon 800 featuring a quad-core processor, with each core running at clock speeds up to 2.3GHz. The Snapdragon 800 chip also integrates 2GB RAM.
Besides, the new Nexus offers 16GB and 32GB storage capacities. The device also has a micro SIM card slot. It has an eight-megapixel rear camera with Optical Image Stabilisation (OIS) and a front camera of 1.3 megapixels. The Nexus 5 uses a Li-ion battery of 2, 300mAh. As per the official battery rating, the 2, 300mAh battery is expected to offer standby up to 350 hours (on CDMA/GSM/WCDMA/LTE) and talk time up to 690 minutes on CDMA, up to 405 minutes on GSM, up to 530 minutes on WCDMA and up to 230 minutes on LTE.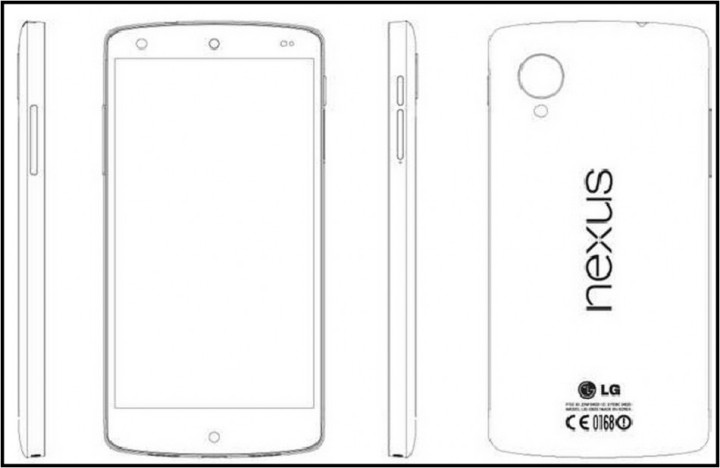 The Nexus 5 has sensors such as Accelerometer, Gyroscope Compass, Proximity/Ambient Light and Pressure. It also supports wireless charging features and is an Near Field Communication (NFC) enabled-handset.
In terms of connectivity, the Nexus 5 supports LTE network speeds. It offers Bluetooth v3.0, which Android Police claims is an error as Bluetooth v4.0 appears elsewhere in the document. Furthermore, the service manual suggests the new Nexus has the same dimensions as the Nexus 4.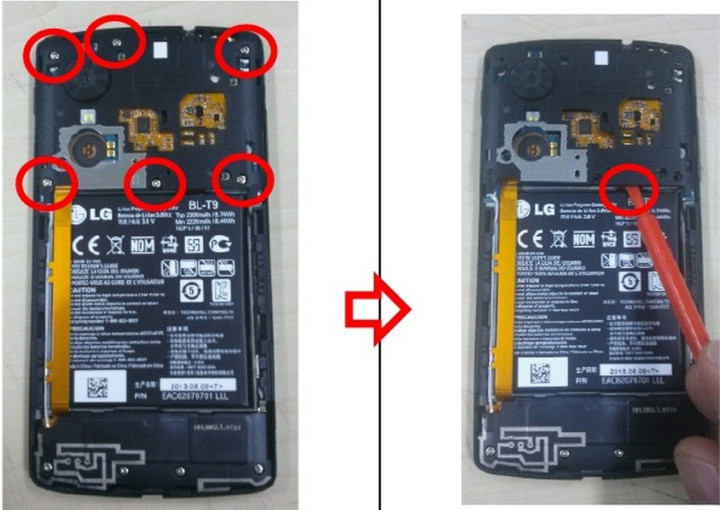 However, it should be noted that as mentioned in the last page of the manual, this document is draft version and the content will be updated with the registration of the final one.
Below is the draft of service manual for the LG Nexus 5.
Also read- Google Nexus 5: Tips to Increase Battery Performance