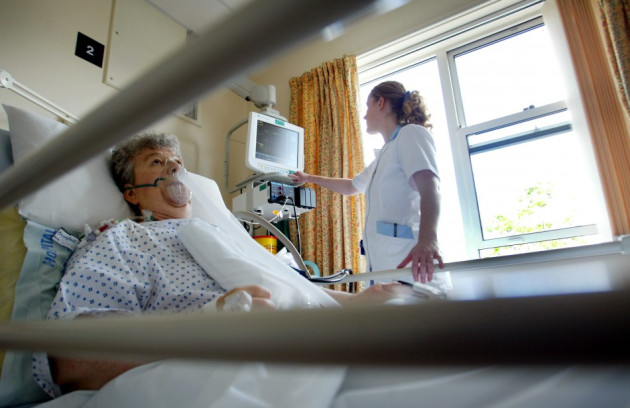 A report has lifted the lid on low levels of nursing staff care at NHS hospitals which have put patients' lives at risk.
According to research by the medical director of NHS England, nurses did not spend enough time tending patients at 14 problem hospitals. As a result, mortality rates shot up.
Author Sir Bruce Keogh ordered the 14 trusts to review staffing levels amid fears that patients could still be at risk. In reponse, 11 hospitals have been placed under special measures by health secretary Jeremy Hunt.
At the George Eliot Hospital NHS Trust in Nuneaton, Warwickshire, nurses spent the least time with patients anywhere in the country, said Keogh, who accused the hospital of unsatisfactory mortality reporting.
Staff were with patients for just an average of 15.5 hours a month, compared to the national average of 85.6 hours.
Things were similarly bad for patients at the Tameside hospital in Merseryside, where the rate was only 17.4 hours.
All 14 hosptals investigated by Keogh were picked because of the unusually high number of patient deaths.
Hospitals put into special measures were: Tameside Hospital NHS Foundation Trust; North Cumbria University Hospitals; Burton Hospitals; North Lincolnshire and Goole; United Lincolnshire Hospitals; Sherwood Forest Hospitals; East Lancashire; Basildon and Thurrock University Hospitals; George Eliot Hospital; and Medway.
Hunt vowed greater accountability for managers and reassurance for patients.
"Inevitably there will be widespread public concern not just about these hospitals but about any NHS hospital - and some have chosen to criticise me for pointing out where there are failures in care," said Hunt. "But the best way to restore trust in our NHS is transparency and honesty about problems, followed by decisiveness in sorting them out.
"The public need to know that we will stop at nothing to give patients the high-quality care they deserve for themselves and their loved-ones."