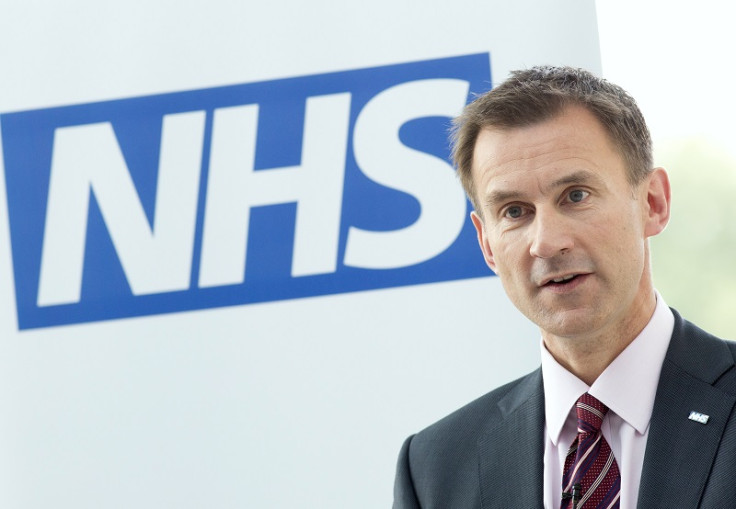 The NHS has wasted at least £46m on needless jobs including spin doctors, an art curator and a car park officer, the Tax Payers' Alliance (TPA) has claimed.
It says the NHS had created 1,129 unnecessary jobs in areas such as public relations, the European Union and "green" staff - enough to pay for 1,662 fulltime nurses.
The campaign group said between 2002 and 2013, the NHS budget increased from £57bn to more than £105bn but that a large chunk was being thrown at unnecessary jobs.
Freedom of Information requests to every NHS organisation in the UK revealed:
At least 826 PR staff at a cost of £34m
At least 165 equality and diversity staff at a cost of more than £6.8m
At least 86 "green" staff at a cost of almost £3.5m
Guy's and St Thomas' NHS Foundation Trust employed 22 public relations staff at a cost of almost £1.1m.
West and South Yorkshire and Bassetlaw CSU employed 36 public relations staff at a cost of over £1.4m
Roles the TPA identified as unnecessary included:
Mersey Care NHS Trust's Third Sector Environmental Sustainability Lead
South London Healthcare Trust's Energising for Excellence Delivery Lead
Royal Free London NHS Foundation Trust's Car Park Sustainability Officer
University Hospitals Bristol NHS Foundation Trust's Administrator of Green Travel Facilities
Mid Yorkshire Hospitals NHS Trust's Diversity and Inclusion Lead
Black Country Partnership NHS Foundation Trust's Productive Leadership Facilitator
Homerton University Hospital NHS Foundation Trust's Art Curator and Programme Manager
Leeds Community Healthcare NHS Trust's Equality and Diversity and Human Rights Manager
Gateshead Health NHS Foundation Trust's Energy Management Manager
Five Boroughs Partnership NHS Foundation Trust's E-Communications and Social Media Officer
Job Catagories

Public relations -These are jobs primarily concerned with managing and promoting the reputation of the trust. The large disparity in the numbers of communications staff between trusts of similar size shows that a large PR team is an unnecessary expense.

Diversity staff - The Equality Act 2010 requires every employer in the United Kingdom to comply with strict requirements relating to individuals belonging to groups with "protected characteristics".

Green staff - These staff are employed to reduce an organisation's energy use and emissions. While the TPA said this was a "commendable aim", the fact that many large hospital trusts do not employ people in such roles again shows that they are not necessary, it said.

Source: TPA
Jonathan Isaby, chief executive of the Taxpayers' Alliance, criticised the expenditure: "Taxpayers expect the health budget to be spent on real doctors, not spin doctors," he said.
"The NHS employs far too many people in jobs that do nothing to deliver frontline patient care. It's time for health chiefs to launch a war on waste and ensure the NHS budget is spent on patients rather than squandered on bureaucrats."
An NHS spokesperson said: "There are now over 20,500 fewer managers, senior managers and admin staff, and nearly 14,500 more professionally qualified clinicians than there were in 2010. We are delivering on cuts to bureaucracy and increases in frontline staff.
"Hospitals are responsible for managing their own finances, but the NHS must focus resources on frontline patient care."