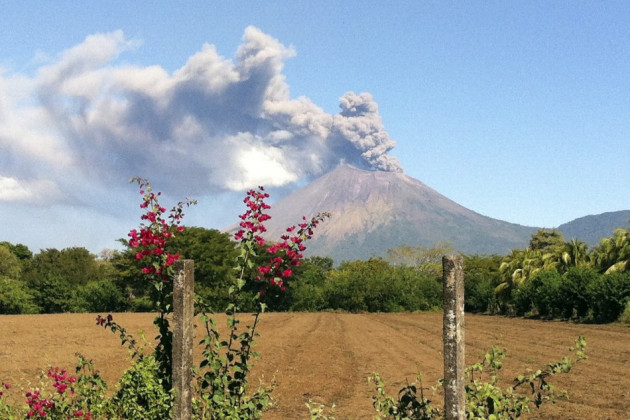 Thousands of villagers have been ordered to evacuate their homes after Nicaragua's biggest volcano, San Cristobal, erupted.
The government declared a yellow alert for an area of 5 sq km (2 sq miles) around the volcano when toxic clouds of ash spewedinto the sky.
Up to 300 families living near the volcano have been told to leave their homes but some have refused, according to reports.
"We have some families who have self-evacuated. We ask [the people] to go to a safe place for a few days during this emergency," government spokeswoman Rosario Murillo said.
Murillo said that 15 minor eruptions had been reported and that the volcano activity was categorised as "unstable".
Up to 1,500 people have refused to follow the authorities' evacuation orders.
"People have not evacuated because we do not want to go and leave the area abandoned," a local woman told AFP.
Rescue teams from the Nicaraguan army have been sent into the area to help with the evacuation.
San Cristobal is about 85 miles north of Nicaragua's capital of Managua. It is one of the country's seven active volcanoes and last erupted in September, killing livestock.
The 5,725ft (1,745m) volcano first erupted in 1685 but has shown increased signs of activity in recent years.