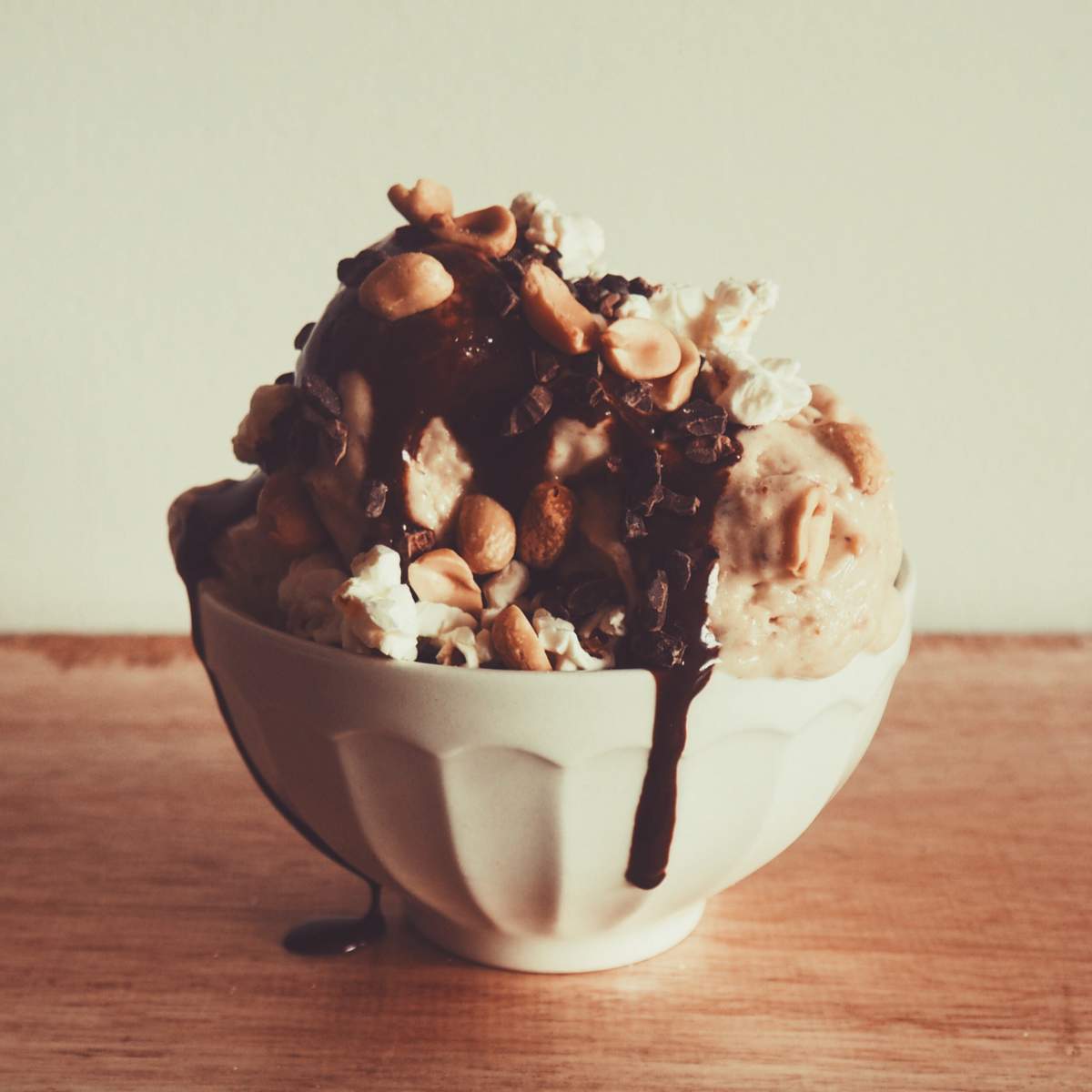 If you've been fantasising about gulping down banana ice cream guilt-free while reaping the health benefits of eating something vegan and all-natural, then Justin Martin may be the man of your dessert dreams.
The trend for 'nice cream' – a dairy-free alternative to ice cream that's hugely popular among the clean-eating Instagram brigade – continues with news that a crowdfunding campaign has been launched to bring what's claimed to be the world's first vegan, organic and gluten-free nice cream bar to London. Having spotted a gap in the capital's market, Justin Martin is looking to health-conscious and ethically minded sorts to put their hands in their pockets to help him launch NANABAR.
Numerous Instagram/YouTube health stars, including NaturallyStefanie and Dr Michael Greger of NutritionsFacts.org – both of whom who promote plant-based living for optimal health – have been singing the praises of nice cream for years.
So what's all the fuss about?
Well, if you stick a few spotty bananas in the freezer before blending them up the next day, adding cocoa powder, agave syrup or a handful of berries to the mix, you've got yourself a delicious bowl of nice cream. Sprinkle over a few expensive foodie faves (buckinis, cacao nibs and the like), some strawberries and a drizzle of agave syrup and you've got yourself a pretty impressive Instagram photo. Way to rack up the likes.
With the launch of a crowdfunding campaign – you can support him here – Justin seeks to launch his nice cream store later this year. IBTimes UK spoke to him about his journey with the business plan thus far.
What inspired you to create NANABAR?
After relocating to South America in November of last year I had a few realisations, two of those being what I'm good at and what I'm truly passionate about: communication and good health. I wanted to combine those two things whilst providing value to others and launching a health brand seemed like the obvious choice.
I was actually pursuing the idea of creating a range of gourmet trail mixes until one day I stumbled across 'nice cream' online. I dropped the trail mix right there and then and started working on NANABAR!
I also wanted to create a brand based on the three things I believe the world needs more of: health, happiness and honesty. It just so happens that nice cream represents them perfectly. Healthy because it's bananas, happy because it's nice cream, and honest because it really is just bananas!
'Nice Cream' is a big phenomenon on YouTube. Did any vegan YouTubers or celebrities influence your business motives?
If any platform has influenced NANABAR, it would have to be Instagram, that's where I found out about nice cream. Instagram is also where we'll be focusing our marketing efforts.
Are any celebrities supporting the brand?
Natalie Bennett, leader of the Green Party, told us it looks tasty... and Greenpeace said "yum"!
Why is nice cream healthier than normal ice cream, and what message do you think the business will send out?
The base of our nice cream is literally just frozen bananas, and all toppings and sauces will be 100% natural and free from any weird chemicals or refined sugars. Honesty is our core value, and this will be reflected in the ingredients that we use. To be frank, I'm not happy with the fact that profit takes precedence over health in the world today, and I'm going to make it my personal mission to demonstrate that it doesn't have to be this way.
Why is NANABAR different from other ice cream stores out there?
I believe one of our biggest challenges will be dissociating ourselves from the ice cream industry – our flavours are nutritionally balanced enough to be eaten for breakfast, lunch or even dinner, and so we don't want to be perceived as a treat, like traditional ice cream. Our target market will understand that nice cream doesn't have to be a treat, however, we will have some work to do in educating others. But I like a challenge...
When do you plan to launch NANABAR, where and will it be?
Our first location will be opening later this year in London, and we plan to expand next year.
How do you think veganism has grown in recent years and what has helped spread the message?
It's plain to see that veganism is growing, and that it won't be slowing down any time soon. I think social media and the internet has helped massively in educating us on what we eat, and the effect it has on our planet and such.