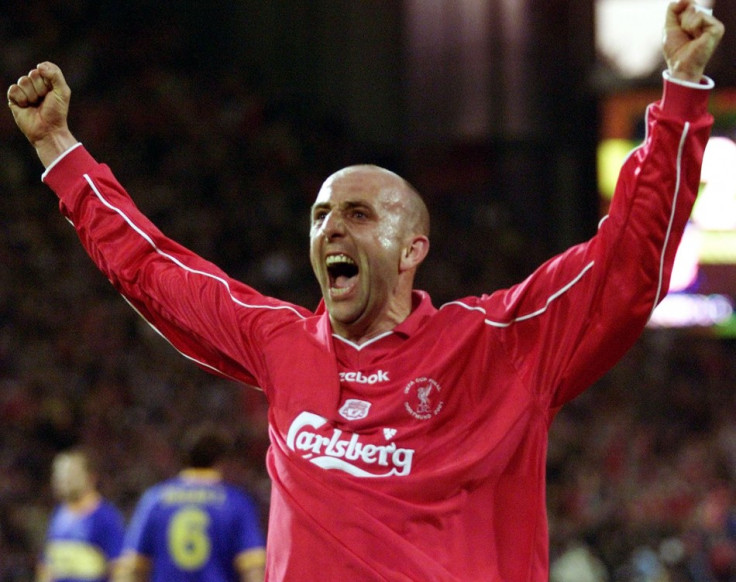 Gary McAllister admits he would have dearly loved to have played a Liverpool during the peak of his powers rather than in the twilight of his career.
The ex-Scotland international was 35-year-old when moved to Liverpool in July 2000 in a surprise Bosman deal engineered by former Anfield chief Gerard Houllier.
The mercurial playmaker subsequently established himself in the pantheon of great Liverpool players by proving to be the catalyst behind the club's stunning treble of the FA, UEFA and League Cup victories.
Although the former Liverpool star, who spent two years at Anfield and played 87 games for the club, admits he relished every minute of his time on Merseyside, the 46-year-old concedes he would have loved to have moved to the club much earlier in his career.
While acknowledging his fleeting yet trophy laden Liverpool career provided a fitting end to a superb playing career (prior to a brief move to Coventry City), the former Scotland international intimates had he moved to Anfield in 1990 instead of Leeds United, he may have been able to help the club win that frustratingly elusive Premier League title.
"Well it was the perfect swansong, but yeah, it would have been nice if I had got there in my prime. Because, you know, I went to Leeds in 1990." The Liverpool icon told the Liverpool Echo.
"Who knows? If I had gone to Liverpool in 1990 when I was in my prime, Liverpool might not have had to wait so long to win a Championship because I was fortunate enough to win one at Leeds.
"But it's a fantastic club. It would have been nice to play at Liverpool when I was in my prime but to get there when I was 35 and have two unbelievable seasons it was like a dream."
McAllister is widely deemed one of Gerard Houllier's greatest signings during the Frenchman's six year tenure at Liverpool, and the pair teamed up together during their ill-fated spell at Aston Villa. Houllier recently praised the former Villa assistant as the "most inspirational signing" during his managerial career.