BBC presenter John Inverdale sparked uproar over the weekend after suggesting that Kate Middleton did not understand the rules of rugby during Saturday's (18 March) Wales v France Six Nations match.
When the camera focused on the 35-year-old Duchess of Cambridge – who is a known sporting enthusiast – the 59-year-old was heard making "shameful" remarks as she watched the game, where Wales lost to France 20-18 due to 20 minutes of excruciating overtime.
Inverdale was heard stating to his co-host: "I don't know exactly how au fait with the rules Kate is, but I assume she must have been struggling a bit in the last 20 minutes," before adding: "And she wasn't alone."
His "sexist" comments sparked an immediate Twitter reaction, with one angry female rugby fan tweeting: '"I don't know how au fait with the rules Kate is..." HOW DOES JOHN INVERDALE STILL HAVE A JOB?! #FRAvWAL" as a male viewer added: "Despite 20 minutes of overtime, John Inverdale still found time to be sexist before the end of the broadcast. #FRAvWAL".
A third claimed: "Someone tell me that there is a reason other than HRH Kate being female that would cause John Inverdale to doubt her knowledge."
Others defended the sports pundit, with one writing: "not sexist at all. There seems to be a concerted anti John Inverdale campaign running."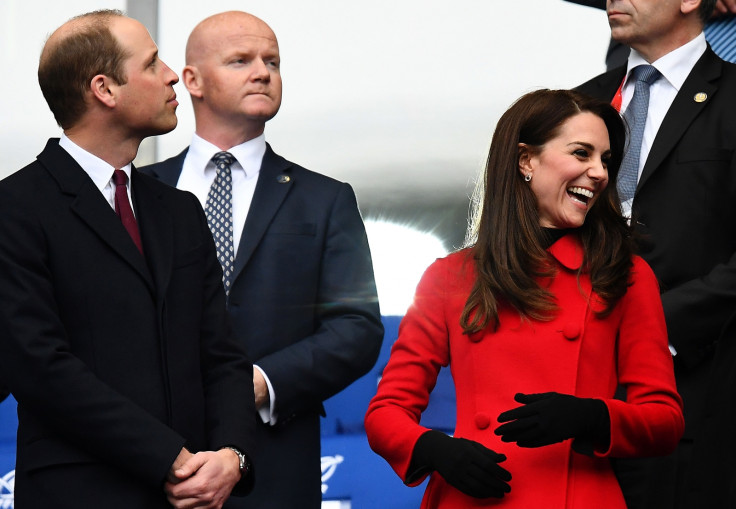 A BBC spokesperson later said: "John was saying that many would have been bemused by the nature of the protracted end of the match," Daily Express reports.
The incident is not the first time Inverdale has been caught up in a sexism row, as he offended BBC Radio 5 listeners over comments made about French tennis player Marion Bartoli.
He said: "Do you think Bartoli's dad told her when she was little, 'You're never going to be a looker? You'll never be a Sharapova, so you have to be scrappy and fight."
The presenter later blamed his offensive remarks on suffering from hay fever, with the BBC later saying: "We accept this was insensitive and for that we apologise."
William and Kate had been visiting the French capital on a two-day Brexit charm offensive in which their aim was to strengthen Britain's ties with France. The diplomatic visit involved a hectic schedule and multiple wardrobe changes for Kate, as the royal couple touched down in the fashion capital of the world via private jet on Friday before meeting President Francois Hollande.