He might be in the doghouse with both the nation and his wife, but "work-shy" Prince William was back to his royal duties in London today (17 March) as he put on a united front with the Duchess of Cambridge.
The 34-year-old prince was videoed 'dad dancing' in a Verbier nightclub and high-fiving a pretty blonde Australian model Sophie Taylor while on a luxury 'lads only' ski trip in the Swiss Alps earlier this week. But the hangover appears to be over – almost – as the prince joined his wife Kate Middleton for a St Patrick's Day appearance.
The royal couple honoured soldiers from the Irish Guards ahead of their two-day Brexit charm offensive to Paris this weekend.
Middleton, 35, wore Ireland's national colour in an elegant form-fitting coat dress in forest green by the late Diana, Princess of Wales' favourite designer, Catherine Walker. She paired the daytime ensemble with a matching hat and simple dark green stilettos, ensuring the black-collared, statement gold-buttoned coat was the focus of the outfit.
At one point, Middleton couldn't help herself from giggling as she presented a shamrock to The Regimental mascot Irish Hound as the 1st Battalion Irish Guardsmen and William looked on.
Middleton was also smiley throughout the appearance while her husband William appeared stony-faced and unhappy to be there – perhaps signalling that the press attention surrounding his ski trip was unwelcome.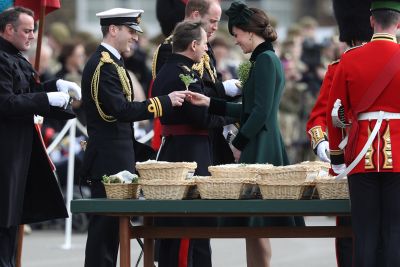 A stark contrast to his energetic dance moves caught on video by fellow holidaymakers in the Alps, William remained fairly stiff throughout the engagement, clad in military uniform.
It has been reported that the duchess is disappointed with her husband's recent behaviour, with a source telling Vanity Fair that she is "less than pleased" with his recent partying.
They added to the publication: "It was William's choice to go away, but make no mistake Kate wears the trousers in their marriage, and she won't be happy with William's antics. She thought his partying days and larking around with the boys was a thing of the past. I imagine she'll find this humiliating and William will have come in for a pasting."
Later today, the royal couple will make their first official visit to Paris just months before the 20<sup>th anniversary of Princess Diana's death.
William has travelled privately to the French capital in the past – including with his brother Prince Harry – but there are no plans for him and the duchess to visit the Pont de l'Alma tunnel or the Flame of Freedom memorial close to where his mother died.
The couple will also meet President Francois Hollande and will attend a black-tie dinner where guests will include Kristin Scott-Thomas, French actors Jean Reno and Audrey Tatou, and former Arsenal footballer Robert Pires.
The trip includes tickets to the Six Nations rugby match between France and Wales tomorrow (18 March) along with a meeting with Bataclan massacre survivors.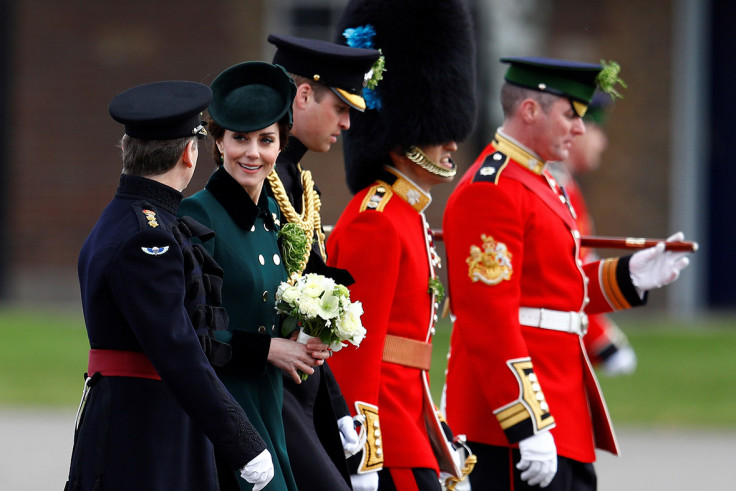 The royal couple will serve as goodwill ambassadors for Britain at the request of the Foreign Office in a bid to strengthen Anglo-French relations ahead of the triggering of article 50.
Following the Paris tour, the couple will visit Germany and Poland in July in a similar bid to bolster relations with EU nations in post-Brexit Britain, reports The Guardian.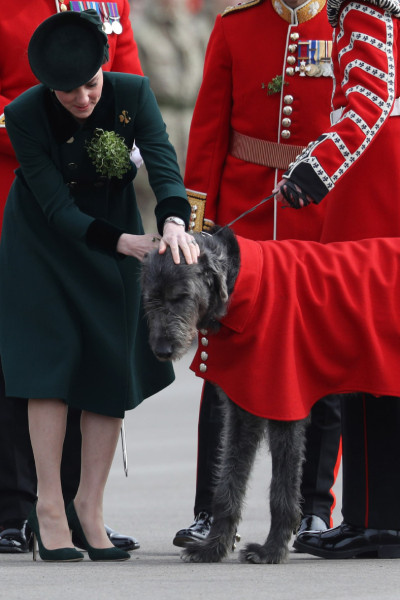 Defending the prince after a "week of dreadful headlines" to IBTimes UK, royal writer Richard Fitzwilliams said today: "William has had a dreadful week of headlines, though missing Commonwealth Day and being seen partying was unwise, the claim that he is "workshy" not to mention the voyeurish video footage, is nonsense if you actually examine the mix of the work he has been doing. It will further sour his relations with the press as he prepares to be a full time working royal.
"This will be William's first official visit to Paris twenty years after his mother' s tragic death in 1997. It will be extremely high profile.
"State and official visits foster goodwill and enhance political, diplomatic, cultural and sporting ties and there are usually charitable aspects to them. William and Kate are the most glamorous of royal couples and the hope is that they will spread goodwill when there will be negotiations soon which will undoubtedly often be extremely difficult," he added.