New dad Nick Cannon is steering clear of the relationship drama between Mariah Carey and Bryan Tanaka. Although Cannon couldn't hold back his amusement when he learned about rumours that his ex-wife Carey and her boyfriend broke-up because Tanaka was jealous of her closeness with the rapper, he assured that he had absolutely no part in their split.
"Most men are jealous of me," the Wild 'N Out star joked before clearing the air about his involvement in his ex's recent heartbreak. "I know nothing about this. I got too many of my own relationship issues to be worried about an old relationship," the 36-year-old explained to ET.
Over the past year, Carey and Cannon have indeed set couple goals despite their divorce as the amicable exes continue to co-parent their twins – Monroe and Moroccan. During this time, the We Belong Together songstress has seen two of her relationships fail, but Cannon unfailingly supported his ex in every interview and public appearance.
Explaining what makes their friendly relationship work, the rapper added, "She's an amazing mother and we focus on our kids. That's never going to change no matter who's in my life or who's in her life. We have kids together, so we'll always be family."
But for Carey, the past year has been quite tumultuous on the personal front, with her broken engagement with billionaire James Packer and the recent news of split from Tanaka. She attracted further limelight on her love life, when her relationship with the 33-year-old back-up dancer was documented in her E! series Mariah's World.
Many doubted if Carey's romance was just for the cameras at the time, including her ex-husband Cannon. "I thought it was bizarre as somebody watching from afar. I thought the show was very produced," the rapper-turned-actor revealed adding that he wasn't commenting on the credibility of her relationship.
"I didn't say that their relationship was just for show," he said. "I thought the show fabricated a lot of stuff because, as a producer, I was like, 'Oh, they positioned that. They put the cameras there.' I was watching it from that perspective."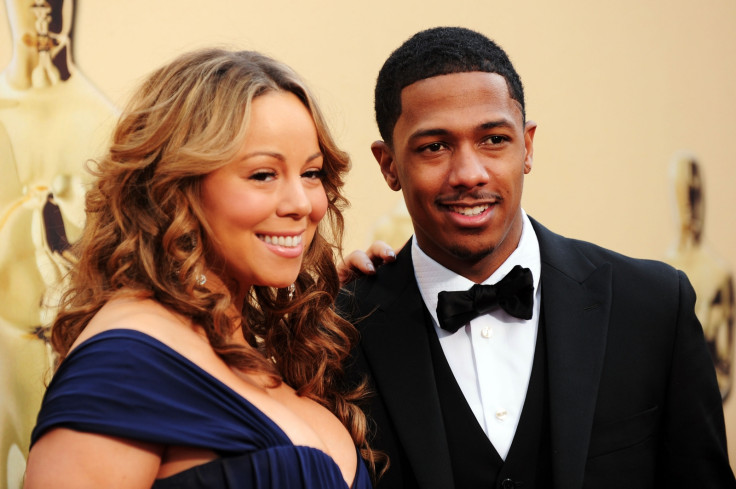 Having said so, the former host of America's Got Talent still had some good words for his ex-wife as he revealed that he may be closer to her than ever.
"That is always family... and when I say that, I say that to a level of I will always love her," he said. "That's always my dream girl. Like, to me, just because we're not intimate, I'm closer with her than probably I've ever been just based off of that's my family, that's the mother of my children."
Cannon and Carey's divorce was finalised in 2016, following which the rapper surprised fans as he welcomed his third child with girlfriend Brittany Bell.