Nicole Contreras, the former model, who dated Mel B's estranged husband on and off for five years has revealed some shocking details of Stephen Belafonte's jealous rage from the past. Accusing him of being "abusive, controlling... and a sex addict" the bikini model claimed that he cheated on her a bevy of women.
The 41-year-old model's claims mirror the recent allegations made by the British songstress in her restraining order against her estranged husband. In her revelations, Nicole even opened up about suffering a violent attack, following which Stephen was convicted of battery, The Sun reported.
"Stephen grabbed me by the arms and pushed me against the wall. His hands were digging into my arms and he was really hurting me," the former girlfriend of the 41-year-old producer revealed.
Opening up about the 2003 assault case in the public for the first time, she added: "He was inches from my face and screaming at me... I was frightened and begged him to stop."
"But Stephen wouldn't — he put his arm across my neck and had me in a choke hold. I was struggling to breathe. I knew I had to escape," she recalled. "I screamed for him to get off me. Somehow I managed to get away and call 911."
The mother of 12-year-old Giselle Belafonte – whom she shares with Stephen – recently reached out to Mel B amid her divorce battle. While Nicole expressed concerns for the singer – whom she could relate to as a woman "feeling scared and not knowing how to leave someone" – she regretted not warning her earlier.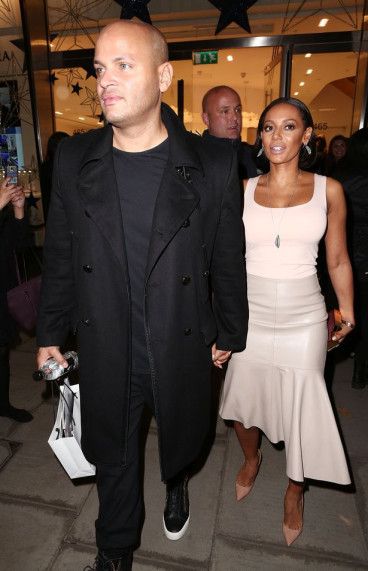 "When Stephen moved on from me to Mel, I selfishly didn't want to warn her about him," the now-successful real estate agent admits. "I thought I really had an opportunity to move on. My biggest fear was not having the strength to get away from him."
She also had her doubts whether the former X Factor judge would listen to her at the time, considering Stephen's charm. Despite reading the signs of abuse early in her relationship, the realtor admits to getting carried away.
"But Stephen is funny. He's a charmer, life and soul of the party," she adds. "Yet the signs were definitely there. He threw my phone against a wall and crushed it on the counter top." The list of accusations against Mel B's ex also includes verbal abuses as he would allegedly curse Nicole saying "eat a d**k" and "die b***h", and also by calling her a "w***e".
She accused Stephen of indulging in threesomes, alleged forced sexual encounters and said, "He doesn't know what monogamy is."
Mel B recently won a restraining order against her estranged husband and secured an order banning him from distributing sex tapes and other explicit material in a potential "revenge porn" attack.
Stephen has reportedly denied abuse allegations and expressed concerns over how the claims would affect their children.