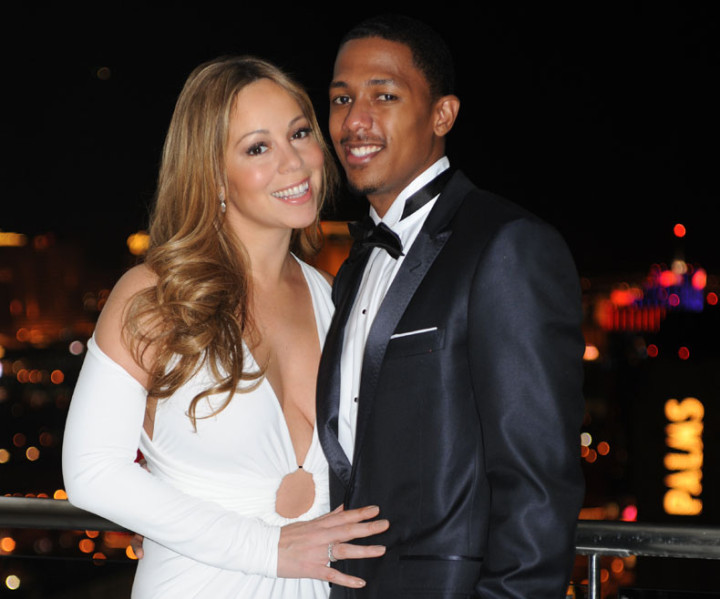 Nick Cannon has confirmed that he and Mariah Carey are currently living in separate homes.
The 33-year-old presenter and the 45-year-old pop diva, who married in 2008 after just two months of dating, have been the focus of speculation midst claims they are on the brink of divorce.
In a recent interview, the America's Got Talent host admitted "there is trouble in paradise."
Cannon told The Insider: "There is trouble in paradise… we have been living in separate houses for a few months."
A rift is believed to have developed between the couple after the TV personality revealed a list of five celebrities he had slept with, during a candid interview with Power 106 radio.
He then ran through a list of his former lovers claiming there were too many to mention. "Are you kidding me this is LA? That's the whole purpose of it, you have sex with actresses, singers, models," he said.
When asked to name five, he said: "That's easy. OK, Mariah Carey, Christina Milian, Nicole Scherzinger, Selita Ebanks, oh, Kim Kardashian."
Speaking of the reality TV star, who is now married to rapper Kanye West, he added: "You just forgot (about her) because there have been a lot of people since me."
TMZ reported that Carey was left feeling "humiliated" following the interview, in which the TV host also revealed intimate details of the first time he had sex with his wife.
In a further radio interview, Cannon attempted to backtrack over his comments and praised his wife's sex skills.
"She doesn't even know who Kim Kardashian is. She doesn't pay attention to that. She doesn't care when I talk about our sex life because our sex life is amazing," he said.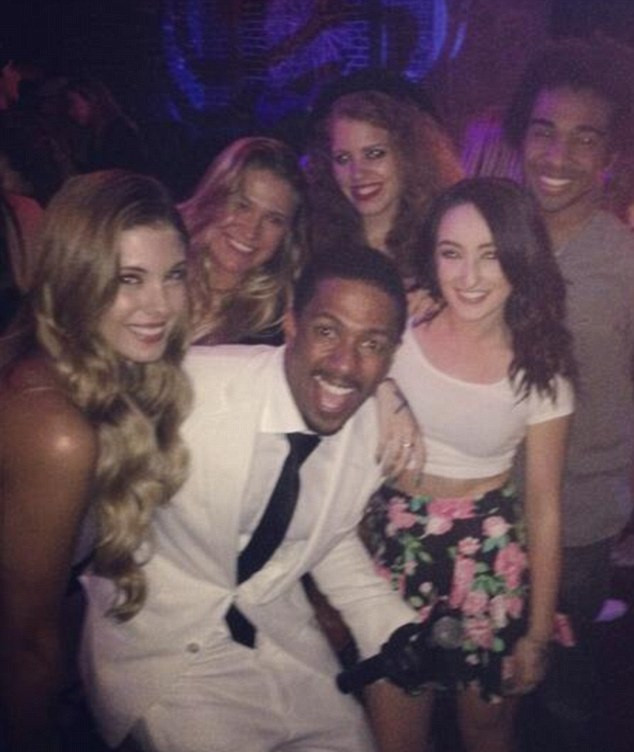 Mariah and Nick, who have a 12-year age difference, have spent most of 2014 living apart after separating in May.
They have been secretly working out a property settlement and custody agreement over their twins during the trial separation, while they renovate their $10million Tribeca loft and sell their Bel Air mansion.
An insider revealed: "They're using the construction as a cover. They're not living together because they can't stand each other. Bottom line is they do not trust each other. When they spend time together these days, it's just bickering. Mariah seemed to give up on the marriage earlier this year. And now he's checked out too."
A source told In Touch Weekly: "Mariah has had several closed door meetings with divorce lawyers. But Nick's being more passive. He's less inclined to pull the trigger, perhaps because of the kids. He'll definitely wait for Mariah to file for divorce, but he won't go down without a fight. He wants a chunk of her $500 million fortune."
"Nick's sensible and realises that the twins would have a more stable existence if Mariah had full custody. But he wants generous visitation rights."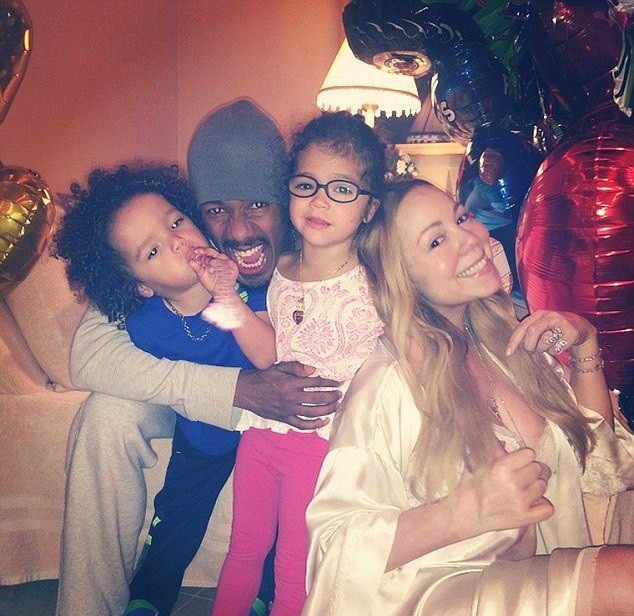 While Cannon denied allegations that his six-year marriage was threatened by infidelity, according to Page Six, the former American Idol judge was so suspicious of Cannon's nightclub hosting gigs, that she hired a security guard to monitor him.
The rapper was reportedly also jealous of Carey's close friendship with hip-hop star Nas.
Cannon and Carey's last red carpet appearance was at the SAG Awards in January, and their last public sighting together was at a February 12 MTV event.
While Cannon is currently hosting the ninth season of America's Got Talent, Carey is set to kick off her 11-date fall tour - The Elusive Chanteuse Show - on October 4 at Japan's Makuhari Messe Arena in Tokyo.