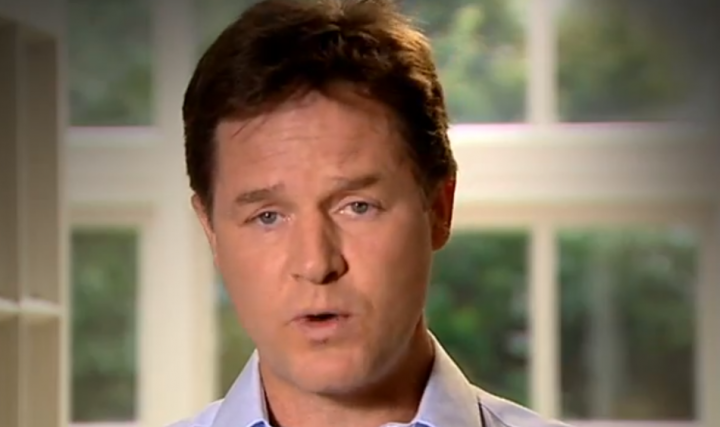 Deputy prime minister Nick Clegg's tuition fees apology is to be released as a single.
The track was created by web jokers at satirical website The Poke. They pounced after the Liberal Democrat leader appeared on camera to eat humble pie.
What started life as a statesman-like address to the people by the Deputy PM, became something else entirely.
The Poke turned it into a highly produced, slick slice of R&B music.
Clegg delivers his 'mea culpa' message in a voice that is heavily distorted by a vocorder, a common feature of spoof videos.
The Poke struck soon after Clegg issued his video bid to make the Lib Dems popular again.
So many people watched their autotune remix that the website crashed under the demand, claimed the team.
Clegg has responded with a show of humour by giving permission for the mockery to be officially released as a single - with the proceeds going to charity.
It came after he was approached about the video on micro-blogging site, Twitter.
We'd love the @libdems to give us permission to release this as a single on iTunes. All profits to worthy education causes?

— The Poke(@ThePoke) September 20, 2012
Not long afterward, the Poke team got a reply from the deputy PM.
@thepoke Permission granted, but all proceeds to @sheffchildrens please. — Nick Clegg (@nick_clegg) September 20, 2012
Clegg's wife Miriam is a patron of Sheffield Children's Hospital, to which profits from sale of the single will go.
A Liberal Democrat spokesman told IBTimes UK: "Sometimes you have just got to embrace these things and if it raises money for the hospial, then that can only be a good thing."
Protests broke out in 2010 when the Lib Dems went back on their pre-election promise to resist hikes in student fees.