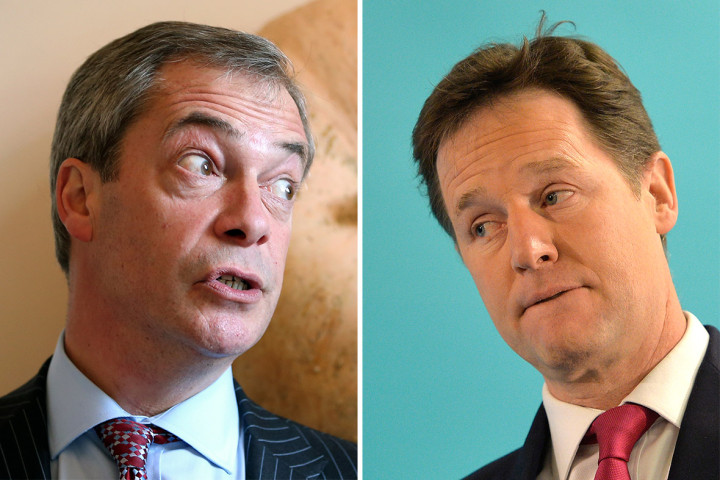 Britain's Deputy Prime Minister has called for a cross-party consensus on the future of the country's industrial policy and has even said that Nigel Farage's UK Independence Party should be involved.
Nick Clegg told delegates at a Department for Business Manufacturing summit in New Brighton, Merseyside, that "we need to take the politics out of Britain's industrial policy".
The Liberal Democrat leader explained that the move would be important to securing "certainty and stability" in British manufacturing.
"It's about ensuring that never again we are reliant on just one sector, just one region or over-relying on simply boosting public sector jobs to sure up growth across our country," Clegg said.
"And to make that happen, we need British governments now and in the future to act in a more strategic and less short-term way. We need to take the politics out of Britain's industrial policy."
He added: "We need to establish a cross-party consensus, strong enough to last this parliament and beyond, which isn't about picking winners on the one hand, or leaving it all up to the market on the other.
"But instead, builds on the work of individuals across parties, such as Lord Heseltine (Con), Lord Mandelson (Lab) and Cable (Lib Dem), to lay the best possible foundations for the future."
When IBTimes UK pressed Clegg on whether he would welcome Ukip into the consensus, he said he would under the right conditions.
"I think we should work with whichever party that's prepared to commit, as we've had, to a long-term strategy, which is an essential ingredient in the long-term fortunes of British manufacturing.
"Ukip doesn't have any MPs in Westminster and I don't even think Ukip is going to claim it's going to be part of any future British government, but in a sense the more the merrier."
Cleggs comments come as Jaguar Land Rover announced that it plans to create 250 new jobs and invest £200m (€250m, $340m) at its Halewood plant in Merseyside during the Department for Business Manufacturing Summit as part of the International Festival for Business 2014.