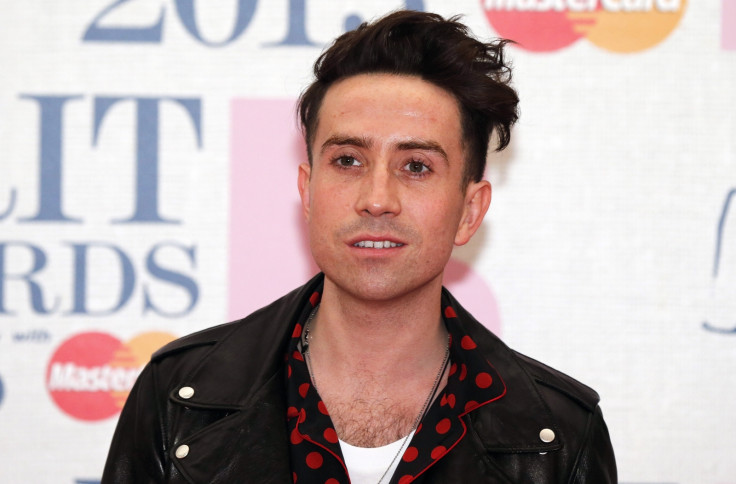 Radio 1 DJ Nick Grimshaw was AWOL from his radio show after calling in sick following a weekend of partying. However, bosses at the station were reportedly "livid" as the presenter had lost his voice.
The Breakfast Show host was noticeably missing from the airwaves on Monday 20 April when he was due to announce the full line-up for Radio 1's Big Weekend, leaving DJ Scott Mills to fill-in.
The 30-year-old said he was ill but the timing was suspicious to many as photos appeared on social media of him partying in Istanbul, Turkey with models Daisy Lowe, Pixie Geldof, rapper Professor Green and his reality star wife Millie Mackintosh.
One photo posted on his own Instagram account showed him blowing smoke from a hookah pipe.
Grimshaw returned to his radio slot on 21 April and told listeners that he was not able to talk due to a sore throat just hours before.
Speaking to DJ Fearne Cotton live on-air, he said: "Yesterday wasn't husk. It was nothing. I had to write things on paper. I hate being off. It gets me really annoyed. I get FOMO (fear of missing out). It's annoying to be off on the most exciting day."
His producer, Fiona Hanlon, admitted that she thought he was joking when he called in sick, adding: "You called me and I didn't think you had called me. I was like are you for real? I thought it was a wind up."
A BBC radio spokesperson released a statement to The Mirror in regards to Grimshaw's absence, explaining: "Nick has lost his voice, so Scott Mills filled in for him on The Radio 1 Breakfast Show today. Grimmy will return soon, when his voice has recovered."
The Mail Online reported that bosses were "livid" with the host for not showing up on an important day.
Grimshaw has credited his speedy recovery to singer Jessie Ware as she told him on-air: "Lemon is the worst thing for your voice. Everyone always says hot lemon and ginger but you don't need the lemon because it is acidic."
The Mail had earlier received backlash from readers when they mistakenly reported that Grimshaw had partied with the late Peaches Geldof, confusing her with her younger sister Pixie Geldof.
TV personality Peaches died more than a year ago due to a heroin overdose. The publication has since issued an apology to the Geldof family, explaining: "An earlier version of this story mistakenly referred to Peaches Geldof instead of Pixie Geldof. We would like to apologise to the Geldof family for this unfortunate error."
Readers blasted the publication for the mistake and one accused them of "shameful journalism".