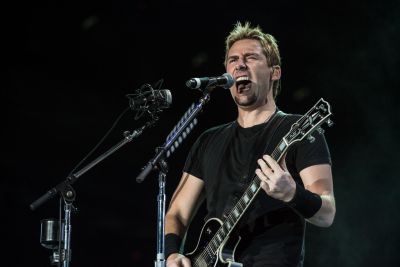 The feud between Nickelback frontman Chad Kroeger and Slipknot star Corey Taylor has escalated.
Kroeger, 42, reignited their long-running rivalry in an interview with Metal Covenant, where he described Taylor's other alternative rock band Stone Sour as a "gimmick" while claiming they have ripped-off Nickelback's act.
The How You Remind Me rocker said: "They're okay, but they're not as good as Nickelback. They sound like Nickelback Lite. They had to put on masks and jump around.
"How good can your music be if you've got to beat each other up on stage, throw up in your own masks every night? Music shouldn't come with a gimmick. And [Taylor] got tired of sitting behind a mask – he wanted people to know what he looks like – so he started Stone Sour."
Apparently not too hurt over Kroeger's remarks, Taylor admitted he finds it "so funny" that his rival is living on "planet Kroeger", adding: "There must be good weed there, cause he's an idiot."
Pouring salt in the wound, Taylor, 43, was clear to state that he has no issue with other members of Nickelback, explaining: "I love all the dudes in that band. I love Mike [Kroeger]. Everybody else in that band I'm very, very cool with; I've hung out with them. It's just 'Face Like a Foot' [Kroeger] who I can't really hang out with. He's got a face like a foot. Am I wrong?"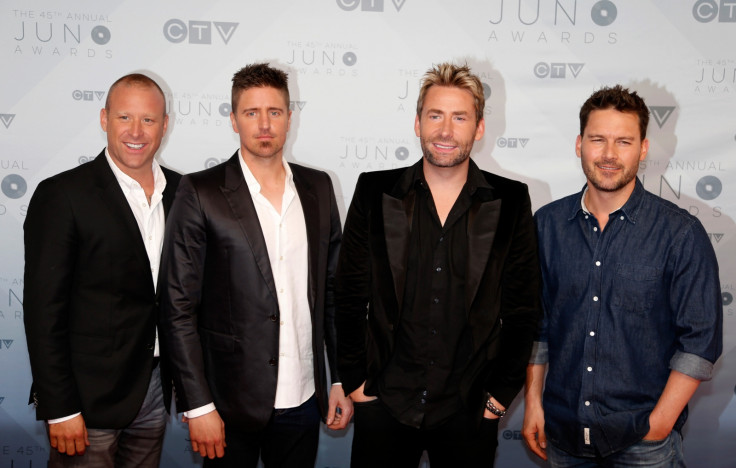 He continued: "So, dude, curl up in bed with your Hello Kitty pillow and shut up. I was so cued up to say some stuff about him, and then I just started reading all the comments online. I don't have to say a damn thing. He is not a liked person. You can run your mouth all you want. All I know is I've been voted 'Sexiest Dude in Rock' wearing a mask. You've been voted 'Ugliest Dude in Rock' twice without one. Stick that up your a*s."
Relations between the Roadrunner Records labelmates have been sour for more than a decade. In his latest scathing interview, Kroeger noted that Taylor has said "some nasty things" about him and he has a point – in 2002, the Slipknot rocker described Kroeger as "Shaggy from Scooby-Doo".