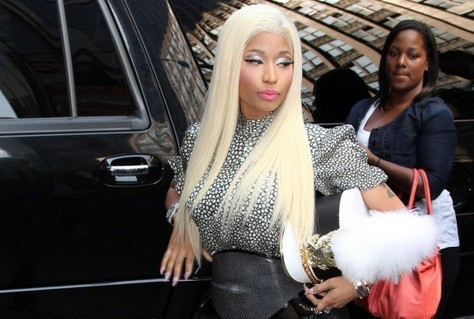 Just weeks after she was unveiled as the new judge on American Idol, US rapper Nicki Minaj has reportedly bagged her very own reality show.
According to celebrity blogger Perez Hilton, the Young Money artist has already begun filming a fly-on-the-wall documentary series for the E! Network.
"I thought I'd never do something like that and I'm still considering, but I find that the more people see, the more they understand and the more they like you," the Starships hitmaker told Hilton.
"If you only have such one-dimensional things to go off of, like rumors and stuff on blogs, then you kinda never get to know the artist, and when you pull them in your world, they see you as a real person and they understand everything. I'm not running away from it anymore."
The show is hot on the heels of the 29-year-old star's recent perfume launch at New York's Macy's. The fragrance's bottle is gold plated and even has pink hair, a white bustier and a "Nicki Minaj" necklace.
"I have always been a huge fan of great fragrances; this is yet another extension of my creative expression and I can't wait to share it with the world. I designed this scent and bottle with my Barbz [fans] in mind," she stated in a press release.
Minaj also told fans on Twitter that the new fragrance smells "like angels playing."