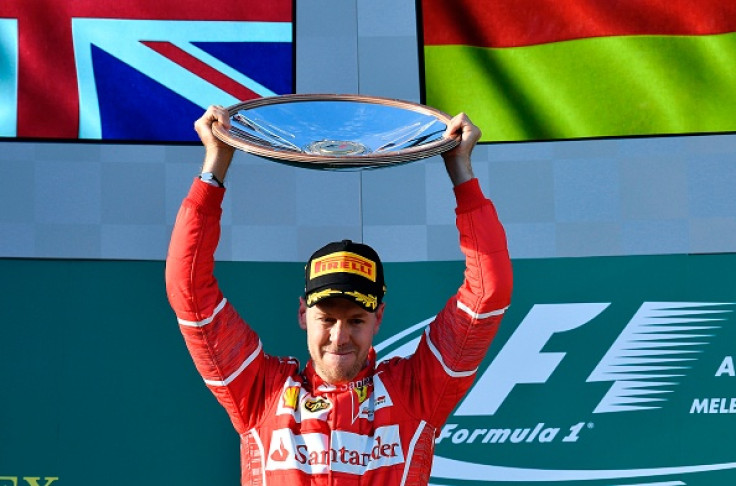 Sebastian Vettel brought Ferrari back to winning ways with a comfortable victory in the season opening Australian Grand Prix in Melbourne. Lewis Hamilton had to settle for second place ahead of teammate Valtteri Bottas, who took the final podium spot – his first with the Mercedes team.
Kimi Raikkonen took fourth place to confirm the two leading teams' superiority over the rest of the field at the moment. But the Finn, who struggled to maintain pace with the front three had to fend off sustained pressure from fifth-placed Max Verstappen in the latter stages of the race.
Hamilton led from the start but Vettel shadowed him all the way in the opening laps. It was Ferrari's superior tyre management and the Briton's inability to pass Max Verstappen after an early stop that gave the German the chance to pass him after his first stop on lap 24. The German never looked back after going ahead comfortably taking the chequered flag seven seconds ahead of the Mercedes driver.
Bottas showed that he has the capability of challenging his teammate after a strong second-half of the race saw him close the gap to under two seconds to Hamilton before the end. Raikkonen was a distant fourth after struggling to match the pace shown by the top three but was able to keep a charging Verstappen behind him.
Daniel Ricciardo was handed a five place grid penalty after his crash in qualifying brought about a gearbox change, but that was just the start. His race weekend went from bad to worse when his car came to a halt on his sighting lap to the grid which saw him miss the start of the race. The Red Bull Racing team worked frantically before he joined the race two laps down. However, an engine failure ensured that his afternoon ended after 29 laps bring to an end a miserable weekend for the home favourite.
Felipe Massa showed Williams are the top runners in midfield with a distant sixth place ahead of Force India's Sergio Perez and Toro Rosso duo Carlos Sainz and Daniil Kvyat. Sebastian Ocon rounded up the points finishers picking up his first point in Formula One.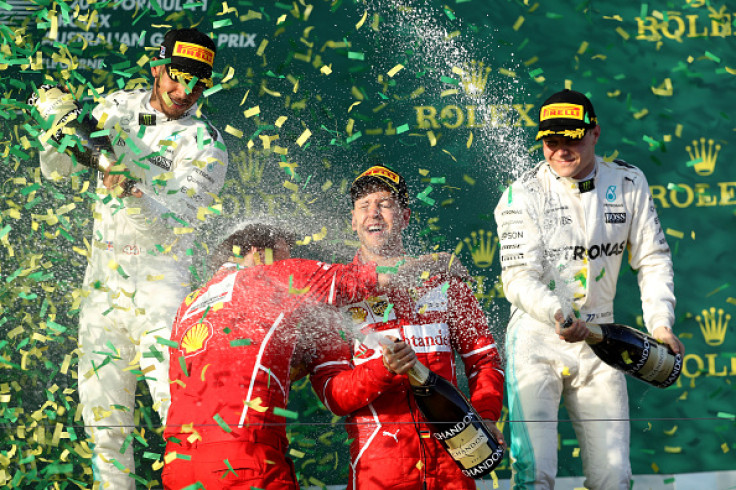 Fernando Alonso looked favourite to take the final point after running most of the race in 10th place but had to retire in the final laps with a suspension failure. The Spaniard was one of seven drivers who failed to finish the race.
The teams and drivers will now head to China for the second grand prix of the season on 9 April. Mercedes now know that they have a fight on their hands and for the first time in three seasons will go in to the second race not leading either championship.