Nicola Sturgeon: Scotland will pay EU 'settled status' fee to help 'vital workers'
Sturgeon's government will pay fees for workers in the public sector.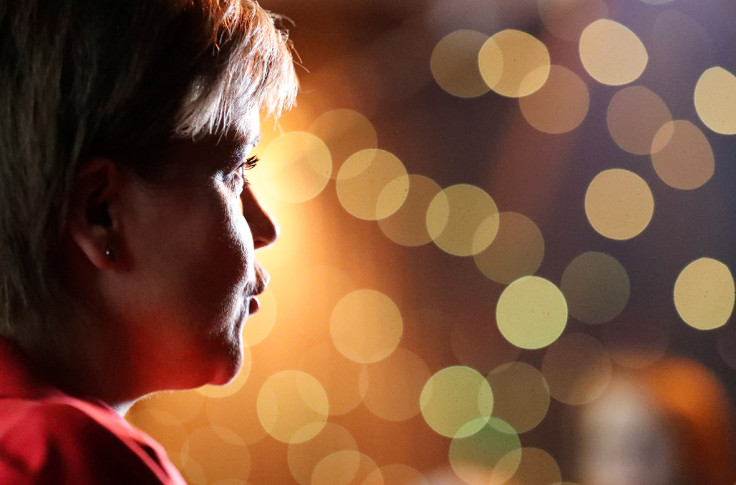 Scotland's first minister Nicola Sturgeon has said that her government will pay any "settled status" fee for any EU citizen employed the country's public sector.
Speaking to the BBC's Andrew Marr just prior to her political party's annual conference, Sturgeon applauded the contributions made by migrant workers and said that - in spite of the so-called Brexit vote - they should be allowed to stay in the country.
"It appears that the UK government is going to make EU citizens apply for what they're calling settled status and possibly charge a fee for that," she noted.
"They haven't said what that fee would be, but if it's the same as it is for residents, it will be around £65.
"We will pay that for workers in the public sector. Why? Because it helps individuals.
"It helps us keep vital workers in the NHS and public services and it sends a message to EU nationals that we want them to stay here because we welcome them."
The Scottish National Party (SNP) conference is being held at the SEC Centre in Glasgow and will run from today (08 October) until Tuesday (10 October).
Previously, in June, UK prime minister Theresa May said that the millions of EU nationals who have lived in Britain for five years could apply to receive "settled EU status."
Under the plan, outlined during a European Council summit in Brussels, people would be treated as British citizens and given access to health and education benefits.
The Guardian reported at the time that applicants may be signed up to a central Home Office database and be mandated to carry individual identity cards.
During her appearance on Marr, Sturgeon brushed off questions about the recent referendum result in Catalonia - which descended in chaos amid state police brutality.
"I am not going to speculate here on what will happen in Catalonia before it happens," she said. "I am not in control of that. It's not for me to decide what is the right future for Catalonia. Everybody has to recognise the reality of the situation.
"My view is that is shouldn't be resolved by both sides going further to extreme positions.
"It should be resolved by both sides coming together to try to find a way forward in this that respects all of these principles - the rule of law, democracy and the right to choose."
The Scottish First Minister and SNP leader will give a speech at the party conference on Tuesday.
© Copyright IBTimes 2023. All rights reserved.