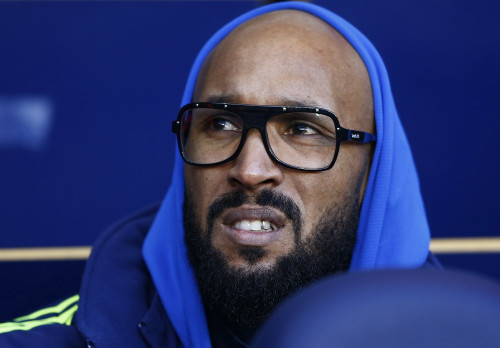 West Brom striker Nicolas Anelka has said that he is "neither racist nor anti-Semitic" on his official Twitter feed in the face of a growing controversy surrounding his goal celebration against West Ham.
French sports minister Valerie Fourneyron accused Anelka of a "disgusting anti-Semitic" reaction when he scored his first of two goals during West Brom's 3-3 draw at Upton Park.
Anelka, 34, made a gesture that looked like an inverted Nazi salute, known as the "quenelle" and made famous by French comedian Dieudonne M'bala M'bala.
"Of course, I am neither racist nor anti-Semitic," said Anelka.
"The meaning of quenelle is anti-system. I do not know what religion has to do with this."
The French government is attempting to ban the shows of Dieudonne M'bala M'bala because of the gesture but Anelka said that he was celebrating as a show of support for the French funnyman.
"This is a dedication to Dieudonne," the striker tweeted.
"With regard to the ministers who give their own interpretations of my quenelle, they are the ones that create confusion and controversy without knowing what it really means. I ask people not to be duped by the media."
Fourneyron stood by her assertion that the gesture was anti-Semitic. The incident was being investigated by the Football Association.
"Anelka's gesture is a shocking provocation, disgusting. There's no place for anti-Semitism on the football field," she said.
Dieudonne defended the gesture as symbolising his anti-Zionist and anti-establishment views.
The two goals that Anelka scored against West Ham were his first of the season.