French investigators are investigating whether Nicolas Sarkozy received money at the time of Qatar's successful bid for the 2022 football World Cup.
The former French president was key to the support for Qatar's bid by France and other European countries.
A probe will look into whether he received any cash from business deals worth millions that were linked to Doha.
These include purchase of a 5% stake in a French utility firm Veolia by Qatari Diar in 2010, which had been run by Ghanim bin Saad al Saad.
Investigators want to trace €182m (£164m ) they think "may have been siphoned off on the sidelines" amid suspicions that some of the cash helped pay off officials involved in choosing the World Cup host country, the Telegraph reported.
Sarkozy is reportedly close to several Veolia executives. Questions have been swirling around how Qatar, where temperatures average over 40C, managed to get awarded the competition, and concerns were raised over the bidding process in an internal Fifa report by US lawyer Michael Garcia.
Investigators have spoken to ex-Fifa president Sepp Platter, who is understood to have revealed that ex-Uefa head, Michel Platini, said he and four other committee members had already decided to back Qatar's bid before the ballot even took place, the Telegraph reported.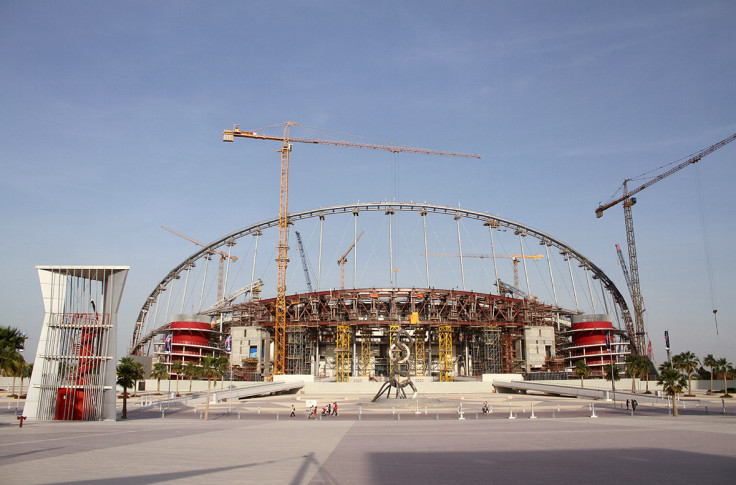 There was said to be a meeting 10 days before the vote at the Élysée Palace between Sarkozy, Platini, and Qatari officials, during which Qatar agreed to buy Paris St Germain, now at the centre of a world record transfer from Barcelona of Neymar.
Sarkozy's lawyer, Thierry Herzog, said Garcia's report did not provide evidence linking Platini's vote with finance, while another source claimed the investigation was "politically motivated", the Telegraph reported.
However the development marks a twist in the claims of Qatari vote buying, which had previously centred on how former Qatari executive committee member, Mohammed Bin Hammam,paid officials through his company, although it was believed that he would not have done this on his own.
A spokesman for the Qatari organising committee said it "did not break any rules" and had not been approached by "any authority in relation to investigations".
Veolia, Mr al-Saad's GSS Group and Qatari Diar did not reply to requests for comment.