An Indian construction labourer working on a 2022 Qatar World Cup football stadium has died of heart attack this month, tournament's organisers said on Thursday (18 May). The authorities have also denied reports that it is the working condition that has led to his death.
Jadgesh Kumar, 54, was a carpenter working at Doha's Khalifa International Stadium that is part of a sporting complex for the football tournament. He reportedly fell unconscious on 4 May just half an hour after he left the stadium, Reuters reported his relatives as saying.
Kumar died of cardiac arrest later in the hospital. The findings showed his death was due to natural causes, said Qatar's World Cup organising body, the Supreme Committee for Legacy and Delivery.
"We are deeply saddened that one of our workers recently passed away while off-duty. Our sympathies are with his family at this time," it said in an email statement to Reuters.
The 54-year-old was one among the four Indians employed on World Cup sites to have died of heart attacks in the last 18 months, according to a 2016 report by the committee revealed.
Ever since Qatar won the bid to host the 2022 football World Cup, its labour laws have attracted international criticism.
Earlier in March 2016, the Amnesty International accused the Gulf emirate of using forced labour to prepare the stadiums for the global sporting event, for which hundreds of thousands of construction workers are reported to have been imported.
The rights group on Friday (19 May) said conditions of migrants living in squalid condition and working without proper access to food and water, or shelter from the sun, still continue. The migrants are also allegedly barred from leaving their job or the country without taking permission from their sponsors.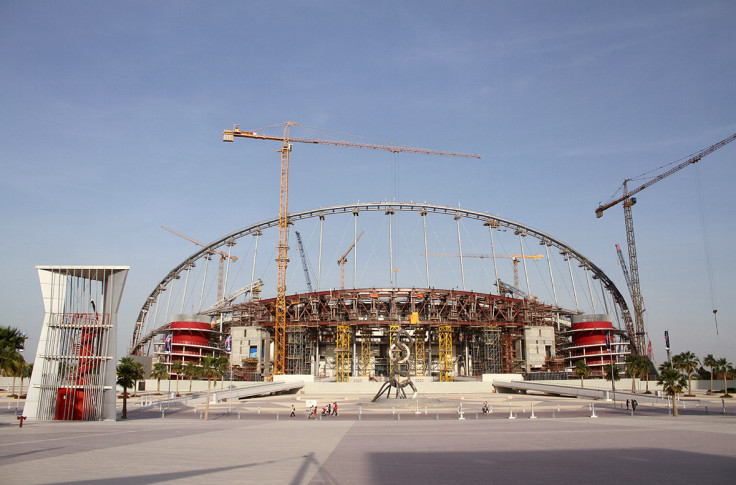 "It's a year since Amnesty International exposed the exploitation of migrant workers who helped to build the Khalifa Stadium, but abuses on Qatar 2022 sites have continued," said James Lynch, deputy director of Amnesty International's global issues programme.
"Qatar's World Cup organizers have placed special requirements on contractors that are supposed to stop this happening, but the reality is that workers on their sites still live under Qatar's repressive sponsorship system, which gives employers powerful tools to abuse them.
"With hundreds of thousands more people being recruited to build and service at least seven more World Cup stadiums, along with the infrastructure to support the tournament, many more migrant workers are at serious risk over the next five years," added Lynch.
However, the Qatari government has denied claims there are higher instances of heart attacks among construction workers. It also refuses to publish independently verified statistics on worker-related injuries and casualties, Reuters noted.
Unexpected or sudden deaths of people are not probed in the country and post-mortems on such cases are forbidden by law unless a crime is suspected.