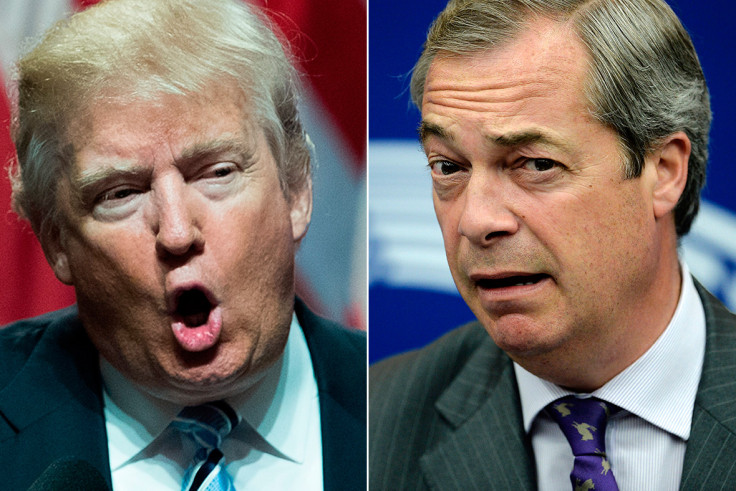 Former UKIP leader Nigel Farage will make an appearance at the 2016 Republican Convention and is expected to speak about Brexit at several GOP events this week. Farage is set to arrive in Cleveland, Ohio on Wednesday (19 July) and is expected to speak with Eurosceptic US political figures at an informal breakfast on 20 July. He will appear as a guest rather than in an official capacity.
Farage suggested his would be an observational role at the conference, also adding that he was not planning to formally endorse anyone and had not been invited by presumptive presidential nominee Donald Trump.
He told USA Today that he felt there were lessons the US could learn from the EU referendum, but did not go into details about what he would discuss in his breakfast talk.
"Having criticised President Obama for getting involved in British politics, I am not about to endorse anybody," Farage told the news outlet. "But I do know a lot of people in the Republican Party, and I'll be interested to hear what Donald Trump has to say in his big speech."
Donald Trump is among the members of the Republican Party who backed Brexit, visiting the UK around the time of the referendum vote and tweeting his congratulations to the Leave campaign.
He said at the time of the referendum: "A Trump administration pledges to strengthen our ties with a free and independent Britain, deepening our bonds in commerce, culture and mutual defence.
"The whole world is more peaceful and stable when our two countries – and our two peoples – are united together, as they will be under a Trump administration."
It is not clear whether or not Trump and Farage will have any time for a scheduled meeting during the four-day event, with Farage explaining he was there just to watch proceedings.