Former UKIP leader Nigel Farage will present a radio phone-in show on the LBC network beginning next Monday (9 January).
Farage, who has rarely been out of the spotlight since successfully campaigning for Britain to leave the EU, will present the hour long broadcast at 7pm on Mondays through Thursdays. Announcing the news on Twitter, he promised listeners a show "full of opinions, callers and reaction, as well as my nightly Final Thought on the events of the day."
He said: "If 2016 was exciting, then this year could be tumultuous with President Trump, Article 50, elections all over Europe and maybe a Eurozone crash. I can't wait to start my daily show on LBC and I invite listeners to agree with me or challenge me and together we can lead Britain's conversation."
Farage was touted as a potential British ambassador to the US by President-elect Donald Trump – in November 2016 – although Downing Street were quick to pour cold water on the suggestion. He had himself spoken about the possibility of working as broadcaster in the US where he has achieved widespread recognition as the architect of Brexit.
Critics have immediately begun to question how he will balance his new job with ongoing commitments as a member a of the European Parliament for South East England. A Liberal Democrat spokesman said: "Shouldn't he be, you know, turning up to his office in the European Parliament? If not maybe he could donate his MEP salary to the NHS?"
In response to questions about Farage's future media ambitions, a source close to him told IBTimes UK: "I think there is more coming down the track."
Farage has appeared as an LBC guest presenter numerous times in recent years but the announcement that he will become a permanent feature at the network has taken many by surprise.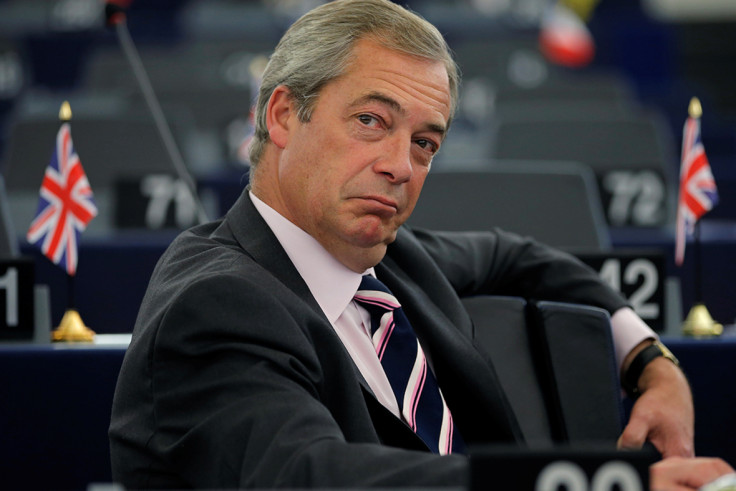 James Rea, LBC's managing editor, said: "With Brexit and the inauguration of President Elect Trump, Nigel Farage is the man at the centre of the two biggest stories this year. He is a powerful communicator and has proved himself as a natural broadcaster."
Right-wing ally Katie Hopkins was one of the first to congratulate Farage on his new appointment. She tweeted: "BRILLIANT!! The march of the right-thinking - onwards across LBC"