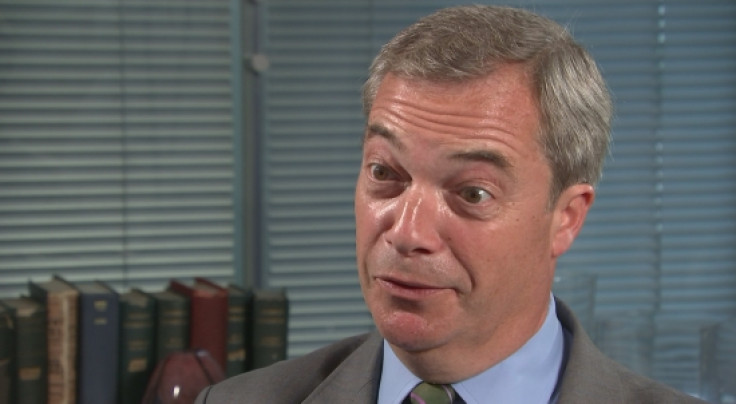 Former UK Independence Party (Ukip) leader Nigerl Farage has said he has not been contacted by the US Federal Bureau of Investigation.
The Brexit campaigner made the claim days after reports alleged he is "a person of interest" in an ongoing FBI probe into possible collusion between Russia and US President Donald Trump's presidential campaign.
"No, of course they haven't. I mean this is just hysteria," Farage told BBC radio on Saturday (3 June) when asked if the FBI had contacted him.
When asked whether he would talk to the FBI, if requested, Farage responded: "What do you think I would do? Go and hide in an embassy for five years? Can I just say, it is not going to happen. It is complete fabrication, there is nothing in it, it is hysterical nonsense."
Earlier this week, the Guardian reported that FBI investigators were interested in speaking with Farage because of his links with individuals in the Trump campaign and WikiLeaks founder Julian Assange, whom Farage visited in March.
WikiLeaks has been accused of colluding with the Kremilin and publishing hacked emails that damaged Hillary Clinton's presidential campaign last year.
The Guardian added that Farage had not been accused of any wrongdoing and was not a suspect or a target of the ongoing investigation.
Farage slammed the report as "extremely doubtful", arguing he has never been to Russia and has no business ties there, AP reported.
He also said there was no evidence the sources quoted by the Guardian were from within the FBI.
US officials have previously said they were not aware of any FBI interest in Farage, according to Reuters.
Former FBI Director James Comey is due to testify next week as part of the ongoing probe into a possible Russia's involvement in the 2016 elections. He was leading the investigation before Trump fired him in May.