Russian President Vladimir Putin praised his American counterpart when he was asked about views on President Donald Trump. Hailing the American president as a "straightforward" person, the Russian strongman said the lack of political background for Trump will allow him to have a "fresh look at things".
Putin was engaged in a freewheeling conversation with a selected group of senior editors from international media outlets in St Petersburg on Thursday (1 June). He answered questions on a range of topics including Russia's alleged meddling in the US elections and his opinion on Trump, who took charge of the White House in January.
When asked about what advice he would give Trump on how to handle political matters, Putin responded: "A man like Trump does not need advice, especially when it comes to internal political matters."
He then added a disclaimer: "Generally speaking, it is always counterproductive to try to lecture counterparts."
On improving the US-Russia relations by holding dialogue with Trump, Putin said he is looking forward to having a constructive relationship with Washington.
Adding more to his praise on Trump, Putin went on: "He is a straightforward and frank man. He does not belong to the traditional type of politicians. He had never been in big politics before. He takes a fresh look at things, regardless of whether some people may like this or not. Very often this yields certain benefits."
Putin's remarks come amid allegations and deepening probe over whether Trump or his associates had an improper contact with Russian authorities. Fielding a question on the US intelligence's accusation that Moscow meddled in the US presidential elections, Putin slightly departed from Kremlin's previous position – which flatly denied any role of Russians.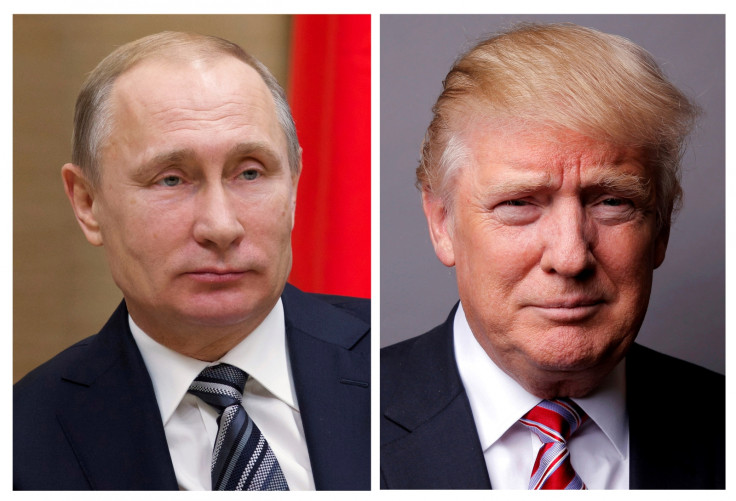 "Hackers are free people, just like artists who wake up in the morning in a good mood and start painting. The hackers are the same. They would wake up, read about something going on in interstate relations and if they feel patriotic, they may try to contribute to the fight against those who speak badly about Russia," Putin said but played down the possibility of such individual hackers' influence in the election outcome.
The furore over Russian hacking and encounters between Trump's associates and Russian authorities has created a huge storm in Washington political circles in recent months.