WikiLeaks founder Julian Assange took to Twitter on Sunday (28 May) to defend President Donald Trump's son-in-law and adviser Jared Kushner's alleged attempt to set up secret "backchannel" communications with Russia. The 45-year-old also slammed the CIA saying it has "no authority over leadership".
"Kushner correct to create channels with everyone," Assange tweeted. "CIA has no authority over leadership and is financially motivated to increase conflict."
Last week, the Washington Post reported that Kushner discussed creating a secret backchannel for communications between the Trump transition team and the Kremlin during a meeting with Russian Ambassador Sergey Kislyak in December 2016.
Citing intercepts of communications reviewed by US officials, Russian Ambassador Sergei Kislyak told his superiors in Moscow that Kushner discussed setting up the channel using Russian diplomatic facilities to shield their conversations from monitoring by US intelligence.
Former national security adviser Michael Flynn also reportedly attended the meeting.
The White House declined to comment on the report. However, Trump tweeted on Sunday that the reports that cite anonymous sources were "fabricated lies made up by the #FakeNews media".
Trump's national security adviser HR McMaster said on Saturday that he was "not concerned about it". US Homeland Security Secretary John Kelly said he didn't see "any big issue here relative to Jared".
"I know Jared, he's a great guy, decent guy," Kelly said. "It was before the government was in place during the transition period I think, from what I understand. And I think any time you can open lines of communication with any one, whether they're good friends or not so good friends, is a smart thing to do."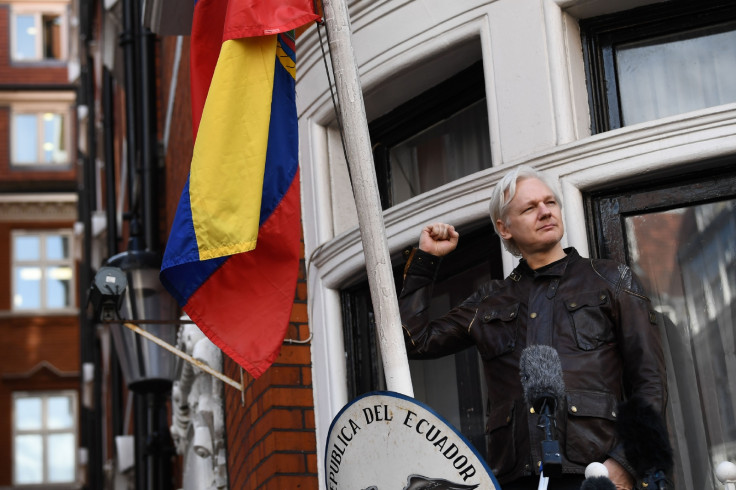 Assange also once again slammed the CIA and called on Trump to create a new "Office of Leadership Engagement" to "cut out all bureaucracies that benefit from conflict".
"CIA/State has always tried to insert itself between leaders to arbitrage the channel and prevent settlements which would reduce its power," Assange tweeted.
Assange's tweets come amid the ongoing probe into Russian meddling in the 2016 presidential election and alleged collusion between Trump's campaign and Moscow.
In January, the US intelligence community concluded that Russian President Vladimir Putin ordered a complex, multifaceted "influence" campaign to hurt Hillary Clinton's chances and help Donald Trump win the election.
The 25-page security report said the Kremlin directed the hacks on the DNC, Podesta and other top Democratic officials before passing the stolen data to WikiLeaks to publish online. The Kremlin has continued to dismiss the allegations and denied any involvement in the cyberattacks.
Meanwhile, Assange claimed that he did not get the documents from Russia or any "state party".
"WikiLeaks' credibility with the public depends on our proven record of accuracy," Assange recently told German publication Der Spiegel. "In 10 years, we have published over 10 million documents. Not a single one of them had been proven to be forged. But of course, every source has its own interest. That's a basic law of journalism.
"We are not in this business for likes. WikiLeaks publishes documents about powerful organizations. WikiLeaks always will always be the bad boy."