Nigel Farage's wife has said she and her husband have been living "separate lives" for some years, furthering speculation the couple's marriage is in trouble.
Kirsten Farage, who married the former Ukip leader in 1999, said he had moved out of the family home in Kent "a while ago".
It comes after reports in the Mail on Sunday over the weekend that Farage, 52, has been sharing his £4m (€4.6m) house in west London with a female French politician 15 years his junior.
In a statement released to Press Association, Kirsten Farage said: "My husband and I have lived separate lives for some years and he moved out of the family home a while ago. This is a situation that suits everyone and is not news to any of the people involved."
She went on to ask the media to respect her and the couple's two daughters' privacy, saying: "Having press camped out in front of my house is extremely distressing, especially for my children. Please let us get on with our lives."
The Mail on Sunday reported that Laure Ferrari, who heads the Eurosceptic think tank the Institute for Direct Democracy in Europe (IDDE), has been living in the Brexit campaigner's "secret" London home for the past week.
Farage dismissed any suggestion of an affair as "ludicrous", telling the newspaper he had offered a room in the home as she needed accommodation and had nowhere else to stay.
"She is someone I have worked with and known well for a long time who wanted somewhere to stay for a week that wouldn't cost her any money. It's a working relationship," he was quoted as saying.
The newspaper said Farage had told reporters last month that he spent most week nights staying at a "bachelor pad" rather than his family home, and denied he had split from his wife.
Ferrari, 37, also denied suggestions of an affair, saying: "You are putting two and two together, but it is not as simple as that. I cannot stop people from fantasising.
"I am not pleased to be in this situation and I am so sorry it is bringing awful things on Nigel's life and on my life."
Ferrari first became involved in politics after a chance meeting with Farage a decade ago, while she was working as a waitress in Strasbourg.
Last November, the Electoral Commission announced it was opening an investigation into £400,000 in "impermissible donations" accepted by Ukip under Farage in the run-up to the general election and Brexit referendum from Ferrari's IDDE think tank, as well as another political organisation.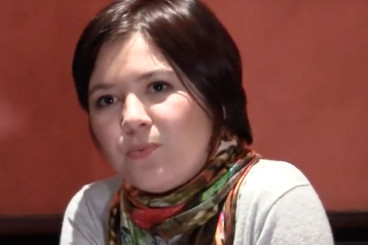 The European Parliament had advised the Commission that "it has formally concluded that the Alliance for Direct Democracy in Europe and IDDE used EU grant funding for the benefit of Ukip in breach of its rules and, therefore, these expenses were declared as non-eligible for the financing".
Farage has denied any wrongdoing concerning the donations.
Ferrari said her move to Farage's home in London came after she was forced to move out of her own flat when the European Parliament halted IDDE funding.
"I have no trustworthy friends in London who could have hosted me," she told the Mail on Sunday. "I asked and he accepted. He is just trying to be helpful."
IBTimes UK has contacted representatives of Nigel Farage for a comment concerning his wife's statement.