Nigerian Boko Haram insurgents have killed at least 11 parents of the estimated 220 missing girls who were kidnapped in Chibok, Borno State, on 14 April.
The parents died before the abducted girls could be freed and reunited with their families.
According to an AP report, seven missing girls' fathers were among the 51 victims of Boko Haram's latest attack in Kautakari village, near Chibok.
Four other parents died due to heart failure, high blood pressure and other illnesses believed to be related to the trauma of the mass kidnapping.
"One father of two of the girls kidnapped just went into a kind of coma and kept repeating the names of his daughters, until life left him," Chibok community leader Pogu Bitrus said.
The news came as Nigerian president Goodluck Jonathan met with some relatives of the missing girls in Abuja, Nigeria's capital.
"We are very, very mindful of the safety of the girls. We want to return them all alive to their parents. If they are killed in any rescue effort, then we have achieved nothing," he said.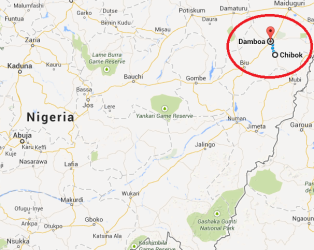 "We are doing everything humanly possible to get the girls out. This not the time for talking much. This is the time for action. We will get to the time that we will tell stories. We will get to the time that we will celebrate and I assure you that, by God's grace, that time will come soon."
Boko Haram – which translates from Hausa into 'Western education is forbidden' wants the imposition of sharia law in the country - is closing in on Chibok, attacking villages closer to the town.
The insurgents recently declared the hegemony of Damboa - a town 37 km from Chibok - after days of fighting that resulted in hundreds of people dead and more than 15,200 displaced.
In June, the terror group carried out deadly attacks in three villages surrounding Chibok, killing at least 54 people.
Boko Haram carries out its attacks primarily in northern Nigeria, where three states – Borno, Yobe and Adamawa - have been under a state of emergency since May.
After hundreds of protesters marched through the Nigerian capital of Abuja to press for the release of the schoolgirls, the government banned rallies in the capital, citing security concerns.