With Boko Haram back in the headlines for kidnapping more than 200 schoolgirls and threatening to sell them, IBTimesUK looks at the origins of this radical Islamist group and its brief, violent history.
Boko Haram, which translates from Arabic as "Western education is sinful", opposes the Westernisation of Nigeria and wants to impose sharia law on the country.
The group was founded by Mohammed Yusuf in the Nigerian town of Maiduguri in 2002. It soon moved to Kanama village, in Yobe state, to set up a separatist community run on hardline Islamic principles.
Yusuf espoused anti-state ideology and called on other Muslims to join him and return to a "true" Islamic law.
The former leader died in police custody in 2009. Hundreds of other Boko Haram members were killed in a crackdown by Nigerian police.
That crackdown was blamed by many for making the group even more violent.
According to Combating Terrorism Centre: "There is no doubt that the suppression operation of 2009, and the killing of Mohammad Yusuf by Nigerian security forces, was a turning point for Boko Haram.
"The group was frequently said at this time to be defunct. In September 2010, however, Boko Haram carried out a prison break [said to have released some 700 prisoners]."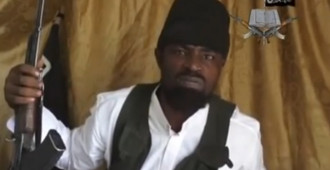 The militants, currently led by Abubakar Shekau, are known for targeting Christians as well as government members who oppose the Islamisation of the country. They bomb attacks public places including schools, churches and police stations as a matter of routine.
Violence linked to the Boko Haram insurgency has resulted in an estimated 10,000 deaths between 2002 and 2013.
The group has sparked international outrage for the massacre of 59 children and the recent abduction of more than 200 schoolgirls.
Dubbed the Nigerian Taliban, Boko Haram is believed by many to have links with jihadist groups outside Nigeria.
According to the US, Boko Haram is probably linked to al-Qaida in the Islamic Maghreb (Aqim) but that claim has not been substantiated.
Shekau does not communicate directly with the group's foot soldiers and is said to wield his power through a few select cell leaders. Even then contact is minimal.
Shekau is nicknamed "Darul Tawheed", which translates as a specialist in Tawheed, an orthodox doctrine centring on the uniqueness of Allah.
But Nigeria's mainstream Muslim clerics do not regard him as a scholar and question his understanding of Islam.
Shekau is the most wanted man in Nigeria. The US has offered a reward of £7m for information about his whereabouts.