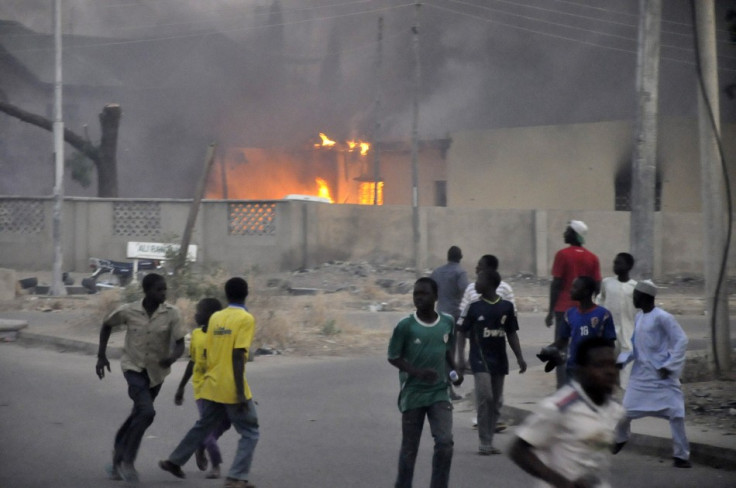 At least 27 people including militants, civilians and police personnel were killed in the latest clashes between gunmen and security forces in the northern parts of Nigeria.
Five police posts including Dala, Panshekara, Challawa and Goron Dutse prison were attacked in Kano, the second largest city of Nigeria, late Tuesday forcing the police to retaliate.
"All these attacks were repelled. A total of 17 extremists were killed by our men. We lost a police corporal," the AFP quoted state police commissioner Ibrahim Idris as saying.
Three militants were arrested and arms and ammunitions including explosive devices and rifles were recovered following the clashes.
Police posts were targeted in other states also such as Taraba and Yobe.
At least three officers were killed in an overnight attack on a regional police headquarters in Wukari, a major town in Taraba. It borders the violence-hit Plateau state and other north-eastern states badly affected by Boko Haram militancy.
Attacks on police stations were also reported from Damuturu, the capital of Yobe state where four people including two militants were reportedly killed.
Yobe state police chief Patrick Egbuniwe said on Wednesday that the police and army shot dead two suspected Boko Haram members on Tuesday night in the city of Damaturu. He said two civilians also died in the clashes.
No group has so far claimed responsibility for the attacks, but Boko Haram, the militant group, is widely believed to be behind the attacks.
Boko Haram is blamed for over 1,000 deaths in the country since 2009 out of which more than 620 deaths occurred in this year itself.
Nigeria, the most populous country in the African continent, has seen a spate of violence since 2002, sponsored by Boko Haram.
President Goodluck Jonathan blamed Boko Haram for the violence and said the militant group is trying to incite religious unrest in the country to destabilise the government.