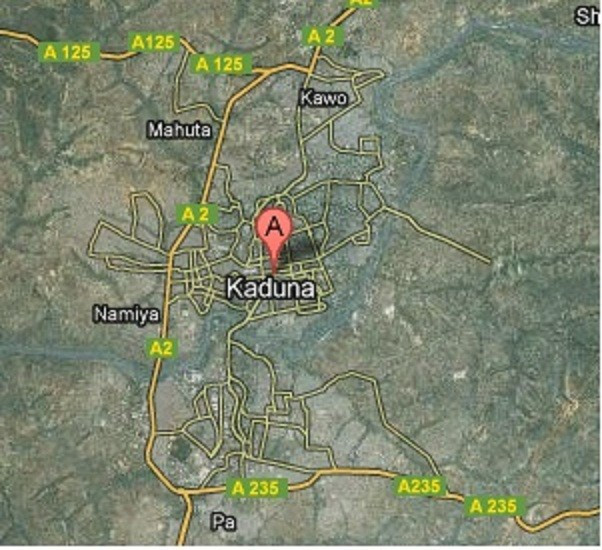 A car bomb exploded outside a church in Nigeria during Easter services Sunday, killing 38 people, authorities said.
A Kaduna state emergency management official, Abubakar Zakari Adamu, told the Associated Press the figure includes a canvassing of hospitals in Kaduna, a major city on the frontier between Nigeria's Muslim north and Christian south.
The blast in the mixed Muslim-Christian region went off near a church during Easter Sunday services. Witnesses told Agence France- Presse a car bomb exploded outside the church.
Nigerian authorities confirmed the attack but did not give out any details. Most of the victims were believed to be motorcycle taxi drivers and beggars outside the church.
"We have a bomb explosion. We are trying to sort things out," police spokesman Aminu Lawal told AFP.
The injured were taken to the hospitals.
The blast left charred motorcycles and debris strewed across a major road in the city where many gather to eat at informal restaurants, the Associated Press reported. The explosion injured many others, some critically, meaning the toll of the attack could rise, said Yushau Shuaib, a spokesman for Nigeria's National Emergency Management Agency.
No one has claimed responsibility for the attack, but the Islamic extremist group Boko Haram, which has been terrorizing the country, is suspected.
According to a BBC report, Boko Haram had threatened attacks in the area over the Easter holiday.
On Christmas, a series of attacks carried out by Boko Haram targeted churches and other locations. At least 44 people were killed in a church outside the capital, Abuja.
Bombings of U.N. headquarters in Abuja on August killing 25 people, and series of bombings in Kano that left 185 people dead on Jan. 20 were also claimed by Boko Haram.
More than 1,000 people have lost their lives since mid-2009 in the violent insurgency.