Nigeria: Fears of Boko Haram violence ahead of election as poll 'too close to call'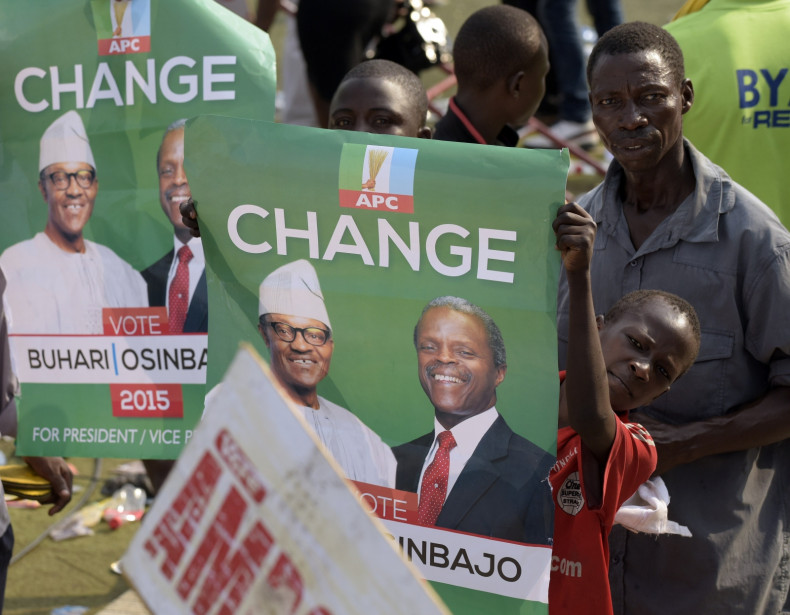 Political battles that pit Christian against Muslim in Africa rarely end well, and as Nigeria prepares for its general election on Saturday (28 March) fears of violence have intensified divisions in an already polarised country split between the Muslim north and Christian south.
President Goodluck Jonathan, a Christian from the south, will face off against former military ruler Muhammadu Buhari, a Muslim from the north, with fears of a repeat of the violence that followed the 2011 poll. Boko Haram leader Abubakar Shekau said in a video released on social media on 17 February that the group would target the election.
The BBC reported Friday that thousands of Nigerians from a Christian suburb of Kano in the north of the country were fleeing south, fearing reprisals if Jonathan's party triumph. A leader from the north has only governed Nigeria for two of the last 16 years and Buhari, 72, himself has run for the top job three times and been defeated.
The north is clamouring for one of its own to take the reins of power, after what is seen as a catalogue of errors by Jonathan in dealing with the violence of Boko Haram, which has seen Nigeria garner negative headlines over the past 12 months, no more so than when 300 schoolgirls were kidnapped by the group and a campaign to rescue them went viral.
Previously staunch allies of Jonathan in the north have since fled his side. Former People's Democratic Party (PDP) member and ex-president Olusegun Obasanjo told IBTimes UK earlier this month that Jonathan had failed to stop Boko Haram, after instructing a former colleague to tear up his membership of the PDP on live TV.
And analysts say that support Jonathan had in the north has waned in the face of the Boko Haram insurgency, which has grown more audacious in its bombing attacks and kidnappings and earlier this year pledged allegiance to Iraq and Syria-based Islamic State (Isis), which was accepted by the radical Islamist group.
The violence prompted Jonathan to postpone the elections from 14 February, but Nigeria is still reeling from Boko Haram attacks, despite a joint coalition of regional players including Chad, Cameroon and Niger intervening militarily to push the group back.
"People are saying that Buhari has a much better chance because a lot of people who would normally have voted for Johnson particularly in the north are now leaving him and going over to Buhari," said Andrew Walker, a Nigeria analyst and a former Abuja-based journalist.
Nigeria's elections have traditionally been bogged down in vote-buying scandals as well as violence, with analysts saying that as many as 40% of voters exchange their votes for cash, while a further 30% vote based on ethnic or religious loyalties.
"Whatever the results, there will be claims of wholesale fraud and violence," Richard Cornwell of the British Peace Support Team, told IBTimes UK earlier this week.
But Walker said that recent moves by Nigeria's independent electoral commission have made vote-rigging at the local level more difficult, while President Jonathan's attitude towards patronage – an essential component of maintaining political networks in Nigeria – is nowhere near as extended as presidents past. That may cost him on Saturday.
"Before, the emphasis has been on local power brokers delivering the election by whatever means necessary – bribery or by force. But it is looking like it is going to be more difficult to do it by force and by bribery, because hardly anybody has got any money," Walker said.