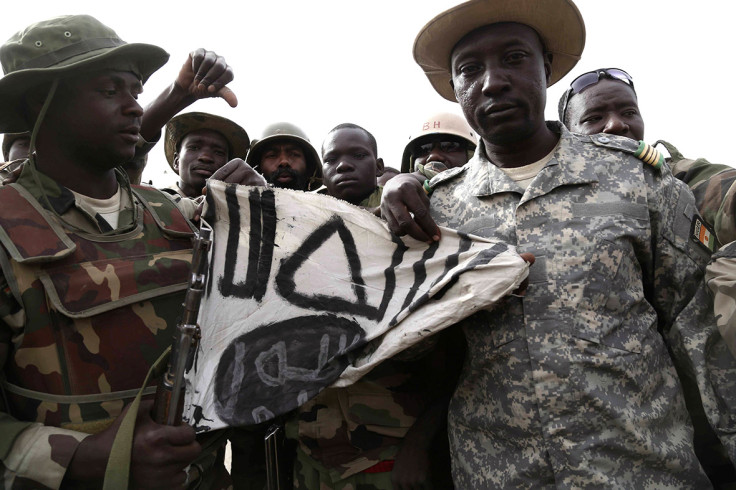 Violence is guaranteed during the Nigerian presidential election on 28 March, experts have warned.
Analyst Richard Cornwell of the British Peace Support Team said at a seminar held by the Institute of African Renaissance Studies at The University of South Africa (Unisa) that terror group Boko Haram has vowed to disrupt the election, the Independent Online (IOL) reported.
Nigerian commentator Adetunji Omotola agreed with Cornwell and added that "there is always violence in Nigerian elections."
The election was originally scheduled to take place on 14 February, but incumbent President Goodluck Jonathan, who is seeking re-election, postponed it by six weeks amid security concerns as Boko Haram insurgents continued to carry out attacks in the north east of the country.
Shortly after, Niger, Chad, Benin and Cameroon deployed troops to Nigeria to help the local army in the fight against the insurgents, who recently pledged allegiance to terror group Islamic State (Isis).
Cornwell said that recent successful operations by the troops against the insurgents might play in favour of Jonathan.
"Then there is the traditional 40:30:20:10 voting formula," he said, referring to the fact that according to some analysts, 40% of Nigerian voters exchange their votes for cash, 30% base their vote on ethnic or religious sentiments, 20% on party or political affiliations and the remaining 10% on the strength of the candidates' plans and manifestos.
"Whatever the results, there will be claims of wholesale fraud and violence," Cornwell added.
The comments were made as reports emerged that Boko Haram had kidnapped at least 500 children from Damask, Borno state.
The insurgents are renowned for kidnapping civilians, especially children, and using them in their attacks.
In April 2014, the group sparked worldwide outrage after it kidnapped some 220 schoolgirls from Chibok, Borno state. Despite the efforts of the Nigerian army, with the aid of foreign countries, the girls have not yet been found and reports emerged that they are being used in suicide bomb attacks.
Speaking to IBTimes UK, Pastor Laolu Akande, executive director of the Christian Association of Nigerians and Americans (Canan), said the world must stay focused on Nigeria in the upcoming weeks.
"The international support of the Nigerian army has been significant and hopefully there will be no excuses that anybody can come up with to stop election on Saturday," he said.
"However, the engagement of the international community is essential to guarantee that everything is done fairly. People should not be intimidated or harassed at the polls. We also need the international support of the army to continue to keep the terrorists at bay".