Nigeria To Launch Vaccination Campaign to Vaccinate 7.7 Million Girls Against Leading Cause of Cervical Cancer
Nigeria, Africa's most populous country, has one of the highest rates of cervical cancer in the world, which is responsible for the deaths of thousands of Nigerian women each year.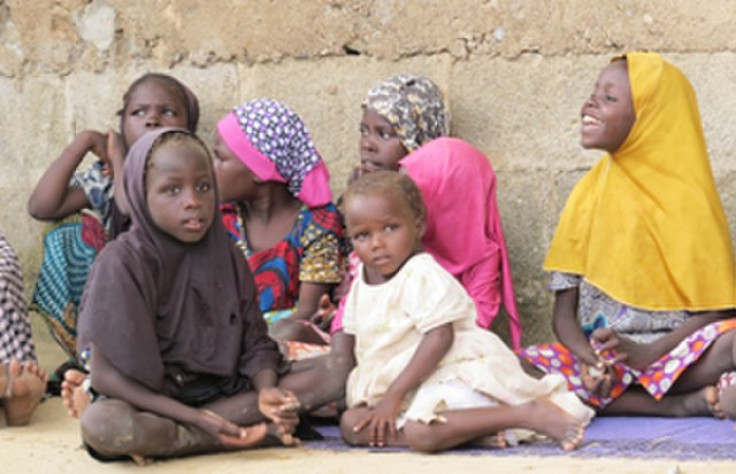 In a monumental step towards eradicating cervical cancer, Nigeria is aiming to vaccinate 7.7 million girls against the human papillomavirus (HPV), the leading cause of cervical cancer.
The move comes as part of a global effort to reduce the devastating impact of this preventable cancer in low- and middle-income countries, where it remains a major public health concern.
Cervical cancer is one of the deadliest cancers affecting women globally, with an estimated 604,000 new cases and 342,000 deaths in 2020.
According to the World Health Organization (WHO), it is the fourth most common cancer among women, particularly in low-income countries, where the disease is often diagnosed at an advanced stage, making it challenging to treat effectively.
The primary cause of cervical cancer is HPV, a common sexually transmitted infection. The introduction of HPV vaccines has been a game-changer in reducing the incidence of the disease in many developed nations.
However, access to these vaccines has been limited in low- and middle-income countries, contributing to the continued prevalence of cervical cancer in these regions.
Nigeria, Africa's most populous country, has one of the highest rates of cervical cancer in the world. The disease is responsible for the deaths of thousands of Nigerian women each year.
To tackle this crisis, the Nigerian government, in collaboration with international partners, is set to embark on a nationwide vaccination campaign targeting 7.7 million girls aged 9 to 14 years.
They will receive a single dose of the vaccine proven to be highly effective at preventing infection of HPV types that are known to cause at least 70 per cent of cervical cancers.
Muhammad Ali Pate, the Coordinating Minister of Health and Social Welfare, said "The loss of about 8,000 Nigerian women yearly from a disease that is preventable is completely unacceptable,"
"As a parent myself, I have four daughters, all of them have had the same HPV vaccine to protect them against cervical cancer. I'd like to implore fellow parents to dutifully ensure that this generation of our girls disrupt the preventable loss of lives to cervical cancer in addition to other untold hardship, loss, and pain."
The initiative will use the HPV vaccine, which has been shown to be highly effective in preventing the infection responsible for cervical cancer. It is administered in a series of doses to provide long-lasting protection.
A comprehensive vaccination initiative, spanning five days, will be implemented in schools and communities across 16 states and the Federal Capital Territory as part of the initial rollout phase. Following this, the program will be integrated into the routine immunization schedules within healthcare facilities.
In readiness for the campaign and the subsequent vaccine distribution, more than 35,000 healthcare workers have been diligently trained. This extensive preparation aims to guarantee that every eligible girl receives the vaccine, leaving no one behind.
"This is a pivotal moment in Nigeria's efforts to lower the burden of cervical cancer – one of the few cancers which can potentially be eliminated through vaccination," said Dr Walter Kazadi Mulombo, the WHO Representative in Nigeria.
"We're committed to supporting the government increase in access to the HPV vaccine to protect the health and well-being of the next generation of women."
The government is also working to improve access to screening and treatment services for women, particularly in rural and underserved areas where healthcare resources are limited.
Additionally, efforts are being made to raise awareness about the importance of regular screenings for early detection. Early-stage cervical cancer is highly treatable, and timely interventions can save lives.
Nigeria's ambitious vaccination campaign holds the potential to become a model for cervical cancer prevention in low- and middle-income countries. If successful, it could encourage other nations to prioritize HPV vaccination and comprehensive cervical cancer control strategies.
The initiative aligns with the World Health Organization's global strategy to eliminate cervical cancer as a public health problem. This includes increasing vaccination coverage, expanding screening and treatment, and improving awareness and education.
© Copyright IBTimes 2023. All rights reserved.