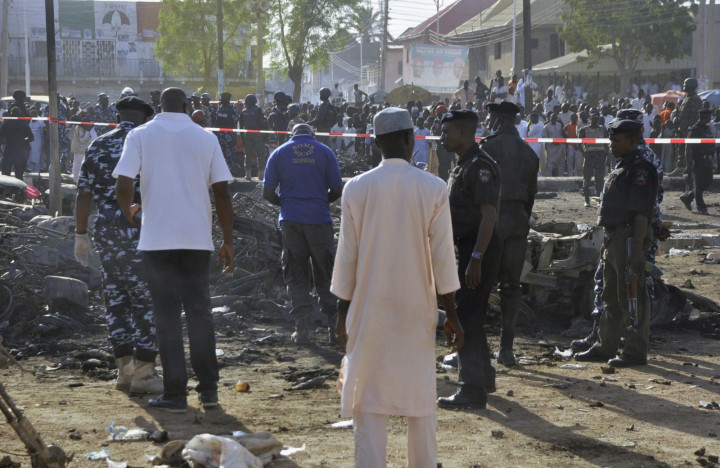 Nigerian President Goodluck Jonathan has vowed to bring to book the perpetrators of the coordinated bomb and gunfire attack in a mosque in Kano.
The attack, suspected to have been carried out by Boko Haram Islamists, killed dozens of people though the exact death count is unclear. The toll has been placed anywhere between 120 and 200.
At least three suicide bombings wrecked the mosque while the Friday prayers were on, quickly followed by at least 10 gunmen randomly spraying bullets on fleeing worshippers.
Jonathan has ordered a full-scale investigation into the attack and promised "to leave no stone unturned until all agents of terror" are punished.
The Nigerian government would "continue to take every step to put an end to the reprehensible acts of all groups and persons involved in acts of terrorism", he said.
The mosque is located near the palace of the emir of Kano Muhammadu Lamido Sanusi, who was abroad when the attack took place. The emir, who usually leads the prayers at the mosque, has been an open critic of Boko Haram and is likely to be heading home, rescheduling his travel plans.
"I personally counted 70 bodies inside the mosque and over 150 bodies were recovered from outside. The most painful aspect of the development was that most of the victims were children," an eyewitness told the local daily Vanguard.
Another unnamed eyewitness was quoted as saying by Nigerian daily Guardian: "Despite the height of the overhead covering of the mosque, I saw patches of blood and human flesh glued to the frames."