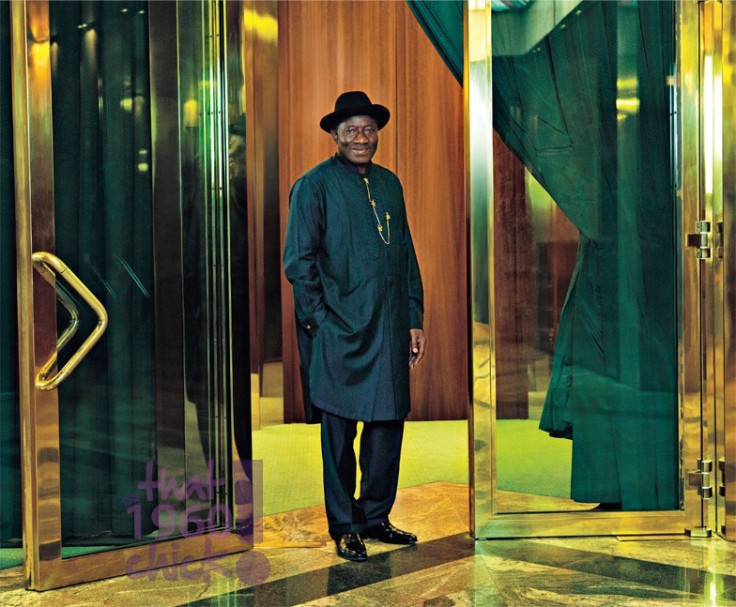 It appears that Nigeria's president Goodluck Jonathan could be moving from politics to fashion after posing for Vogue Italia.
The country's head of state features in the Italian magazine's May-June issue, which focuses on Africa.
With the negative press that the continent has received in recent years, Vogue Italia editor-in-chief Franca Sozzani said this issue is all about rebranding.
The article, which appears in the Vogue L'uomo section of the publication, discusses an interview that she had with Jonathan and vice president Namadi Sambo, along with ministers of petroleum, culture and tourism.
During their candid interview, Jonathan is said to have revealed plans to revive the textile industry and also to set up an African luxury shopping area similar to California's Rodeo drive in Lagos or Abuja.
Dressed in a green shirt suit and black hat, Jonathan looks very much like one of the most influential people in the world as he poses for the picture that appeared in the magazine.
He appears relaxed and happy in the snap taken in Abuja by renowned photographer Francesco Carrozzini.
The president has, nevertheless, come under fire for taking part in the interview and photoshoot while Nigeria is in a state of unrest.
One outraged blogger said: "In the midst of everything going on in Nigeria, I'm so glad to see GEJ focusing on the really important things.
"Maybe the publicity generated from this will eliminate the Boko Haram problem or, perhaps, give us a constant power supply and, maybe, even holds the answer to eradicating corruption in public office."
Another commentator wrote: "At a time where the country's future is at question, the last thing on our minds is a Rodeo Drive."