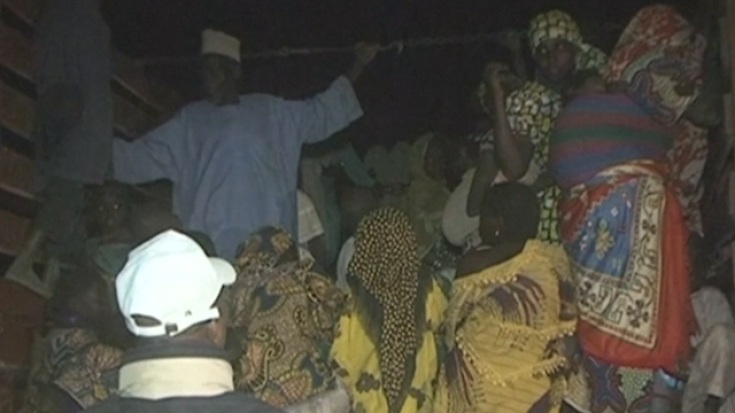 The Nigerian military is working around the clock to defeat Boko Haram by the end of December, defence spokesperson Rabe Abubakar told IBTimes UK. The colonel made the comment as the military announced it carried out air strikes in the Sambisa forest, Borno state, believed to be one of the terrorists' last major strongholds.
Referring to the December deadline given by President Muhammadu Buhari to defeat the militants, Abubakar said: "There have been lots of operations and activities towards meeting the deadline. We are not relaxing and we are trying to ensure we are doing all we can to subdue the terror activities."
Abubakar explained that the fight against Boko Haram is difficult due to the "asymmetrical" and "unconventional" nature of the terrorists who, he said, blend into Nigerian society and are difficult to identify. "We are being extremely careful in order to avoid collateral damage," he continued.
When asked his opinion on whether the deadline could be met, he answered: "We are working around the clock. The offensive has managed to recapture territories previously controlled by the group and this is a big achievement."
Abubakar added that a new Nigeria-led task force – consisting of 8,700 troops from Nigeria, Niger, Chad, Cameroon and Benin – recently took over the fight against the terrorists. He added the task force is a co-ordinated effort to defeat Boko Haram and all other criminal activities around the Lake Chad area. "However, we also co-ordinate with people as the collaboration of Nigerian citizens is essential to defeat the terrorists and any other criminal gangs," he concluded.
The air strikes in the Sambisa forest resulted in the destruction of 11 bases and the rescue of people held hostage by Boko Haram. The air assaults came as Boko Haram is believed to have carried out attacks on the Chadian island of Koulfoua, killing at least 30 people and injuring 80.
The Nigerian government has been claiming that Boko Haram is surrendering, but the group has disputed the claims in an audio message. In an interview with IBTimes UK, Colonel Sani Usman said the army was confident Boko Haram will not have freedom of movement and action by December. However, analysts suggested the December deadline – previously set for November – be reviewed, while the UN warned the group is expanding.
Nigeria up close: Check out our Flipboard magazine