Islamist terror group Boko Haram has captured the strategic north-eastern town of Bama, killing scores of people after hours of fighting with the Nigerian army, according to security sources.
The attack on Bama, 70km from the Borno state capital of Maiduguri and with a population of approximately 270,000, saw the militants forced back by the Nigerian military, who later returned overnight to continue the offensive with larger numbers.
Military sources contradicted the claims of residents and stated the army remained in control of the town and approximately 70 Boko Haram militants had been killed.
The Islamist militants launched their attack on Bama using tanks and armoured trucks, taking control of the military barracks.
Residents said thousands of civilians fled the town, the second-biggest in Borno state, along with many Nigerian troops. A security source estimated 5,000 people were displaced by the Boko Haram offensive.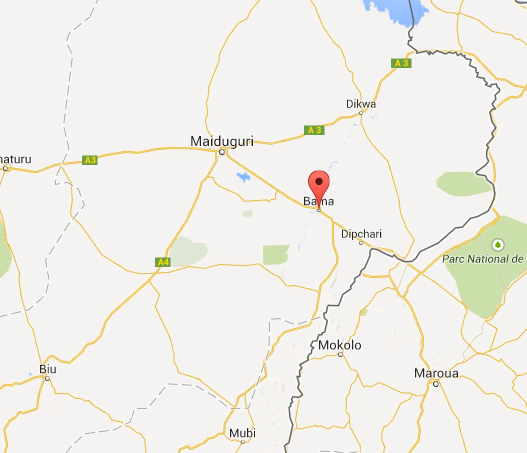 Following the capture of the towns of Gwoza and Damboa, the latest seizure of territory - if confirmed - is likely to increase fears the group will launch an attempt to take control of Maiduguri.
An unnamed source said the group was planning at attack on the state capital, where a curfew of 7pm to 6am was imposed.
Nigeria's defence spokesman did not respond to requests for comment.
Earlier this year, the group - who wish to expand their 'Caliphate' in north-eastern Nigeria - kidnapped more than 200 schoolgirls in the village of Chibok, bringing global attention to the west African nation's fight against terrorism.
According to Human Rights Watch, the militants have killed at least 2,053 people since the beginning of 2014.