Boko Haram 'will Link up with Isis and Al-Shabaab', Expert Warns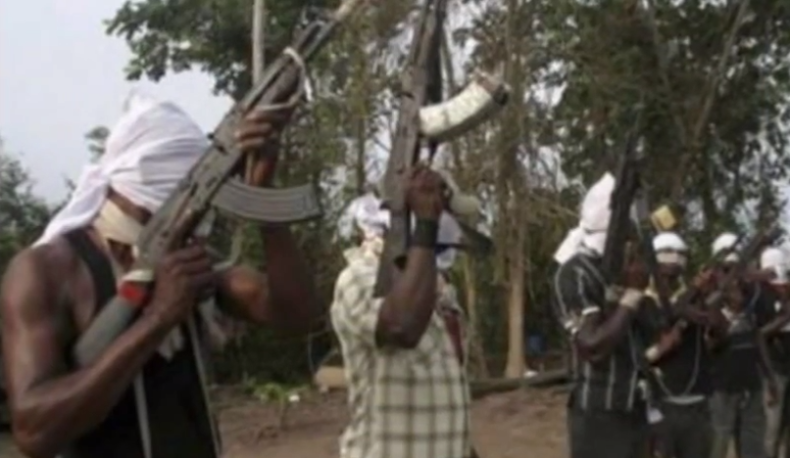 Nigerian terror group Boko Haram will join Isis (also known as Islamic State) and al-Shabaab militants, an adviser on international affairs has warned.
According to Stephen Davis, the militants have become hugely powerful and will soon start to operate in other countries alongside other well-known terror groups.
"They will link up with Isis and Al-Shabaab and I think that what we are seeing in that region is the new homeland of radical Islam in the world," he told ABC news.
"It's no longer a case of Muslims purifying by killing off Christians. They are just killing indiscriminately, beheading, disembowelling people - men, women and children and whole villages," he continued.
Davis' comments came after Boko Haram's leader Abubakar Shekau released a video where he declared support for IS militants, who are waging a violent insurgence in Iraq and Syria.
Boko Haram – which translates from Hausa into 'Western education is forbidden' - wants to impose sharia law in Nigeria.
The militants, who carry out their attacks primarily in northern Nigeria, sparked international outrage when they abducted around 220 schoolgirls in Chibok last April. Allegations have since surfaced that the victims are being used as female suicide bombers.
In August, the group kidnapped some 100 boys and men in a remote town in Borno State. It is believed the victims might be forced to fight for the group.
Three states in northern Nigeria– Borno, Yobe and Adamawa - have been under a state of emergency since May due to Boko Haram's increasing violence.
Davis, who spent several months in Nigeria trying to negotiate the release of the Chibok girls, also said that Boko Haram was funded by Nigerian politicians.
"That makes it easier in some ways as they can be arrested, but of course the onus of proof is high and many are in opposition, so if the president [Goodluck Jonathan] moves against them, he would be accused of trying to rig the elections due early next year," he said.
"So I think this will run through to the election unabated.
"These politicians think that if they win power they can turn these terrorists off, but this has mutated."