Nigerian army denies killing 150 Biafran separatists saying it prevented 'ethnic clashes'
Nigerian army reacts to Amnesty's claims of violence against supporters of independence of Biafran territories.
The Nigerian army has denied allegations it killed 150 "unarmed" members of groups that call for the independence of Biafran territories. Rights group Amnesty International claimed security forces fired live bullets on unarmed protesters, most of them members of the separatist group, Indigenous People of the Biafra (Ipob), without warning.
Amnesty also alleged security forces tortured protesters and carried out extrajudicial killings. In one of the bloodiest incidents, Amnesty claimed security forces shot dead at least 60 "defenceless Ipob protesters within two days leading to the Biafra Remembrance Day of May 30".
The alleged incident occurred in Onitsha, Anambra state.
At the time, an Ipob coordinator who witnessed some of the alleged violence on demonstrators told IBTimes UK security forces used tear gas and fired shots in the air to intimidate people, who ran away.
Following Amnesty's report on 24 November, the army released a statement accusing the rights group of trying to "tarnish its reputation". The army also accused Ipob of carrying out "violent secessionist agitations" and killing people in south-eastern Nigeria who come from other parts of the country.
The army said it had intervened to prevent ethnic clashes,claiming at least five police officers were killed and several soldiers wounded in one incident in May.
Amnesty's report came after IBTimes UK repeatedly reported security forces opened fire on pro-Biafran protesters in south-eastern Nigeria.
Earlier this year, in an exclusive report by IBTimes UK, Amnesty confirmed Nigerian security forces had used excessive force against pro-Biafran protesters on some occasions.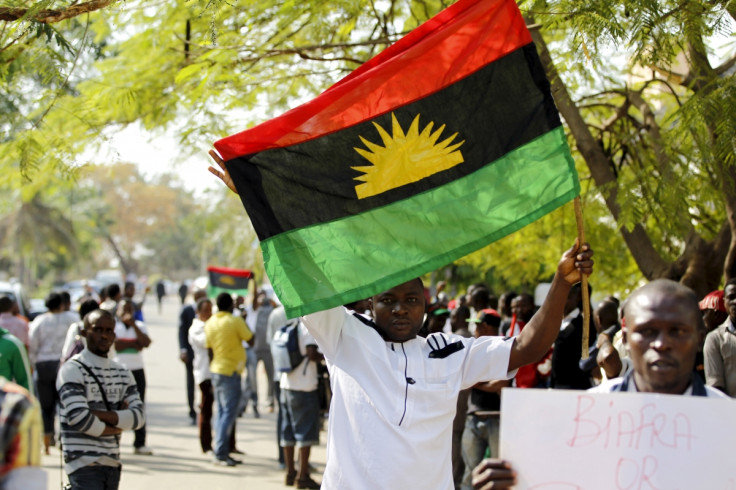 Biafra war and pro-Biafran movement today
The Biafran territories were forcibly annexed to modern-day Nigeria during British colonisation, which ended in 1960.
Following two coup d'etats and the 1966 massacres of Igbo people in northern Nigeria, the contested Biafran territories, under the leadership of military officer and politician Chukwuemeka Odumegwu Ojukwu, seceded from Nigeria and declared independence on 30 May 1967.
The establishment of the Republic of Biafra sparked the civil war. The Nigerian government – supported by the UK – fought against the separatists. They imposed strict blockades on food and medicines in Biafra and attacked hospitals and facilities run by humanitarian organisations, causing the deaths of between one and three million people.
The extent of starvation in the Biafran territories during the war sparked international condemnation of the Nigerian government.
Independence calls have gained renewed momentum following the arrest of Nnamdi Kanu, one of the leaders of the movement, in October 2015. Kanu, Ipob leader and director of UK-based Radio Biafra, is standing trial on six counts of treasonable felony charges.
The Nigerian government has always maintained that Nigeria's unity was a priority for the country and that although peaceful pro-Biafran protests were welcome, demanding the breakaway of the Biafran territories went against the constitution.
---
Nigeria up close: Check out our Flipboard magazine
---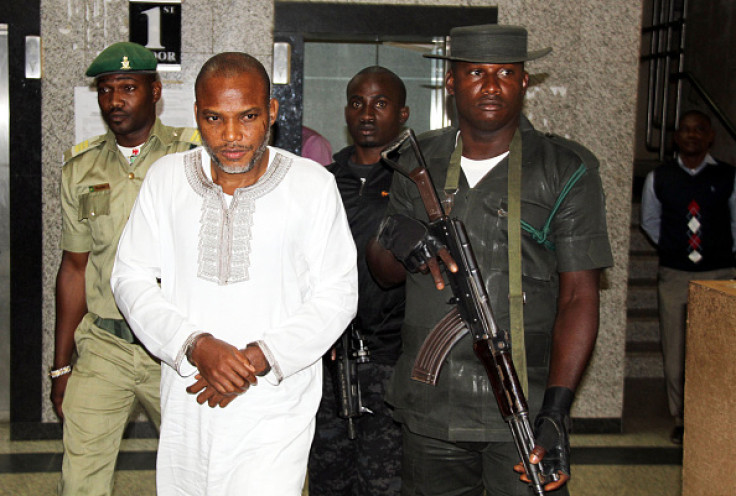 © Copyright IBTimes 2023. All rights reserved.