Nigerian televangelist TB Joshua 'predicts' Hillary Clinton will be new US president
Self-claimed prophet 'saw' new US president, who he says is a woman.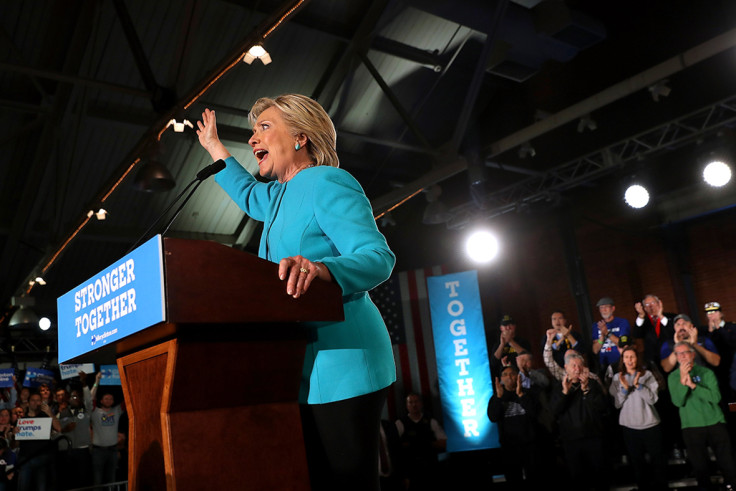 A controversial Nigerian televangelist has claimed Democratic presidential candidate Hillary Clinton will win US election on 8 November. Self-claimed prophet TB Joshua, wrote on his Facebook page that he "saw the new President of America with a narrow win".
Clinton is running against Republican candidate Donald Trump.
"The new President will be facing several challenges over many issues, including: passing bills, attempts to possibly pass a vote of no confidence on the new President,"Joshua, founder of the Synagogue, Church of All Nations (Scoan), claimed.
"The boat of the new President will be rocked.By the way, in order not to keep you in suspense, what I frankly saw is a woman."
Who is TB Joshua?
Temitope Balogun Joshua – known as TB Joshua – was born in Arigidi Akoko, Ondo state, in 1963. According to the preacher, he spent at least 15 months in his mother's womb and "supernatural phenomena" were part of his childhood.
Joshua founded the Synagogue, Church of All Nations (Scoan) in 1987 after he claimed he had a vision of God asking him to build a ministry.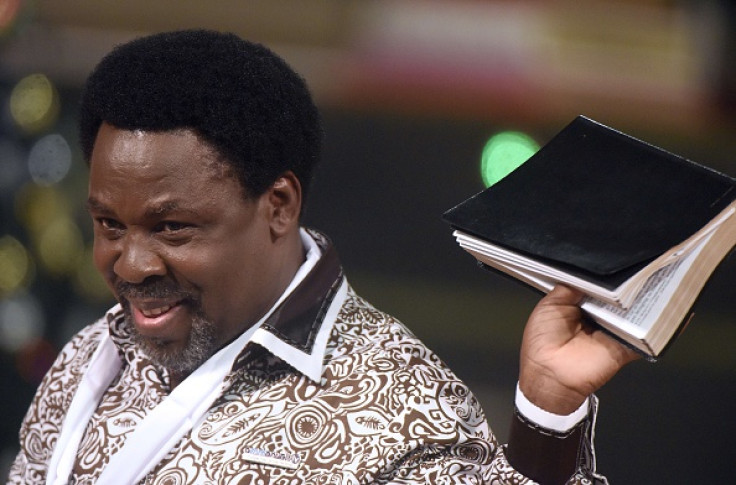 Getty Images
Joshua and his worshippers have claimed the preacher performs miracles and is able to heal people, including those with HIV and AIDS.
Joshua sparked controversy when he claimed his water could heal the Ebola virus, which caused more than 10,000 deaths in West Africa in the latest and most deadly outbreak, which started in 2014.
Among other things, the televangelist allegedly predicted that the Malaysian Airline plane MH370 would disappear. The plane mysteriously vanished in March 2014 while it was en route to Beijing from Kuala Lampur. Search operations for the aircraft, which carried more than 200 people, are still ongoing.
More on televangelist TB Joshua here.
---
Nigeria up close: Check out our Flipboard magazine
---
© Copyright IBTimes 2023. All rights reserved.