As people search for answers to the mystery surrounding flight MH370, video of a Nigerian 'prophet' supposedly predicting the plane's disappearance has gone viral.
T.B. Joshua, pastor of The Synagogue, Church Of All Nations (SCOAN), purportedly prophesied the incident on 28 July 2013.
However even Joshua's staunchest defenders would admit the prophecy is vague. The preacher talks simply of the event afflicting "an Asian nation" without specifying which one, and says simply that an aircraft will develop a fault, without giving any more details as to its causes, symptoms or consequences.
The video has already racked up over 450,000 hits since it was uploaded on 8 March by Emmanuel TV - a Christian television network founded by Joshua himself.
In the clip, Joshua said: "We have to pray, this is an Asian country. I will not mention any country but God showed me the country. I am seeing a very big balloon.
"What is the cause of this? It was just about to take off and the fault started. It means they can discover it on the tarmac but because of impatience."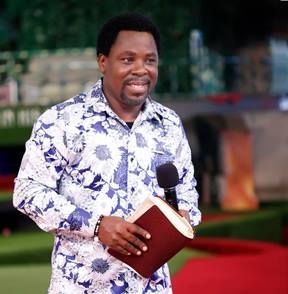 Joshua also promises he will send a letter to the country's embassy, warning them of the danger ahead.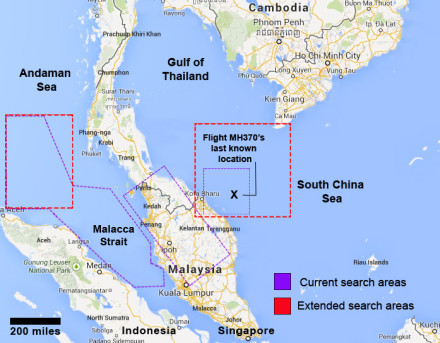 "If God gives me the grace I will send a letter to the embassy of the country. Check your airlines in your country," he warned.
"But it's going to be huge. Almost 200 people inside. What happened here is the fault of impatience because there are many things they need to look into before they take off but they are unable," he continued.
Meanwhile, in a recent a Facebook post, Joshua claims that the plane has "crashed into sea."
FLIGHT MH370 FACTBOX
Flight MH370 took off from Kuala Lumpur International Airport en route to Beijing at 00:41 on Saturday 8 March (16:41 GMT Friday).
About 50 minutes later, the aircraft lost contact with air traffic control.
No distress call was made.
On board, there were 12 Malaysian crew members and 227 passengers from 14 countries. That included 153 Chinese and 38 Malaysians.
Two Iranian male passengers, Pouria Nour Mohammad Mahread and Delavar Syed Mohammad Reza, were travelling on fake passports. Neither had any apparent links to terrorist groups.
No debris from the plane has been found in the international search.
At least 10 countries, including China, the US and Singapore, were using a total of 42 ships and 39 aircraft to search for the missing plane in the South China Sea, the Malacca Strait and the Andaman Sea.