Gunman kills 11 football fans as they watch English Premier League game in South Sudan
Gunman opened fire on crowd watching English Premier League game in Gure, near capital Juba.
At least 11 people have been shot dead and 16 wounded as they were watching a football match in South Sudan yesterday (6 November). A gunman opened fire on a crowd watching an English Premier League game in Gure, near the capital Juba.
The motive of the attack was not clear and no one has yet claimed responsibility for the assault.
Police launched a joint operation with the army and national intelligence to arrest the culprits and urged locals to collaborate with authorities and provide information on possible suspects, independent news outlet Radio Tamazuj reported.
The attack occurred days after the UN fired the chief of a peacekeeping mission amid allegations of failure to protect civilians when violence erupted in Juba in July.
South Sudan war
South Sudan became the world's newest nation after declaring independence from Sudan in 2011. In 2013, the country was plunged into civil war, as President Salva Kiir – of the Dinka ethnic group – fired his deputy, and rebel leader, Machar – from the Nuer group – and his cabinet.
Ethnic-related violence spread, with militia groups carrying out attacks in villages and areas known to be inhabited by either the Dinka or Nuer tribes.
An estimated 50,000 people have been killed, hundreds of thousands are either facing starvation in the country or have fled, amid allegations of crimes against humanitycommitted by both sides, including rape, torture and the use of child soldiers.
Kiir and Machar have agreed on several peace deals – the last of which was signed in August 2015 – but have failed to control their troops, who have broken every ceasefire signed since 2014.
The two leaders are facing increasing accusations of failing to commit to the latest peace agreement and continuing their rivalry in spite of the ravaging civil war.
After fleeing South Sudan following deadly fighting in Juba in July, Machar was replaced by Taban Deng Gai. The rebel leader, who is now believed to be in South Africa, has been calling for an armed struggle against Kiir's government.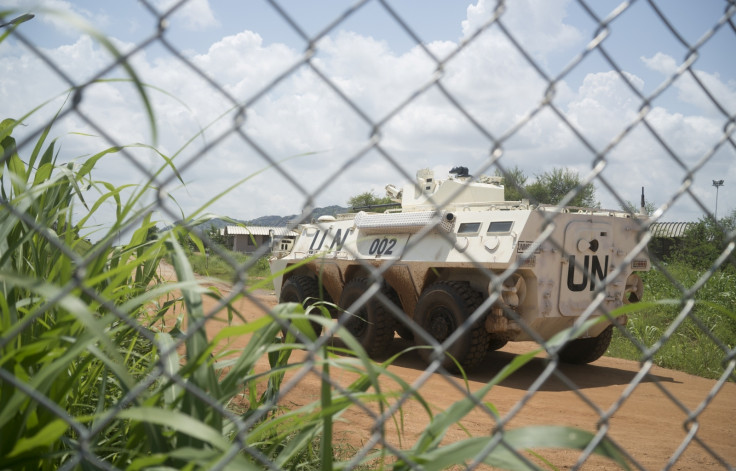 © Copyright IBTimes 2023. All rights reserved.