Nigerian Troops Kill 400 Boko Haram Islamists in Major Offensive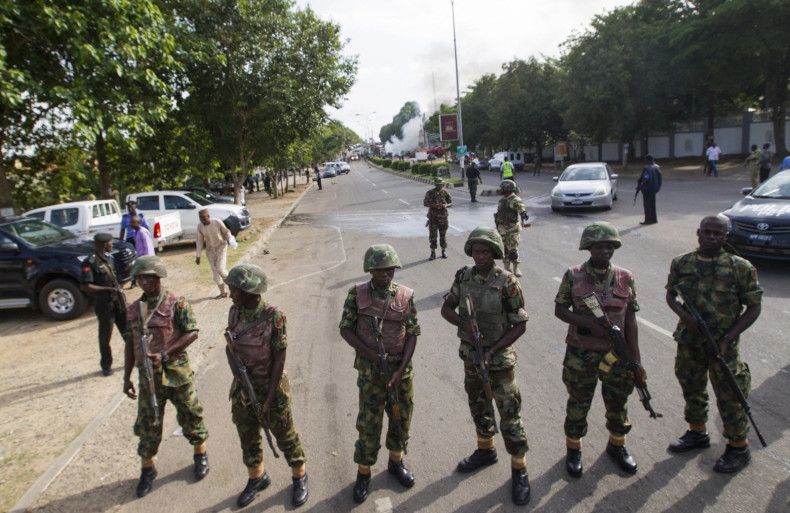 Nigerian troops are engaged in a major offensive against the Boko Haram Islamists in the country and have killed hundreds of fighters from the insurgent group.
Though the exact number of the dead is still unclear, Nigerian authorities have said at least 400 militants have been killed in coordinated aerial and ground operation in Bazza, Michika and Madagali regions in the Adamawa state.
A Nigerian military source told Vanguard daily: "I cannot give you a categorical answer regarding casualties but so far about 400 of the terrorists have been killed. We have casualties among our soldiers also but the propaganda circulating that 70 of our men were killed is wishful thinking.
"From reports on the ongoing battle, we may have lost a few soldiers but it cannot be confirmed because usually, they may have been injured and are holed up somewhere for first aid treatment."
Residents have also confirmed that the Nigerian troops and the Boko Haram fighters have been engaged in a fierce battle since the morning of Monday, 6 October. The locals have said the military continues to have an upper hand.
Adamawa state's acting governor Ahmadu Umaru Fintiri has welcomed the military's offensive in areas that were taken into control by the militants.
There were reports earlier that the extremist group was using helicopters to combat the government forces.
Nigerian President Goodluck Jonathan is set to attend a crucial security summit in Niger's capital Niamey. The one-day conference will be attended by delegates from neighbouring nations including Niger, Chad and Cameroon and will focus on the rising threat from Boko Haram insurgents.