Boko Haram Leader Abubakar Shekau Warns 'I am Still Alive' in Latest Video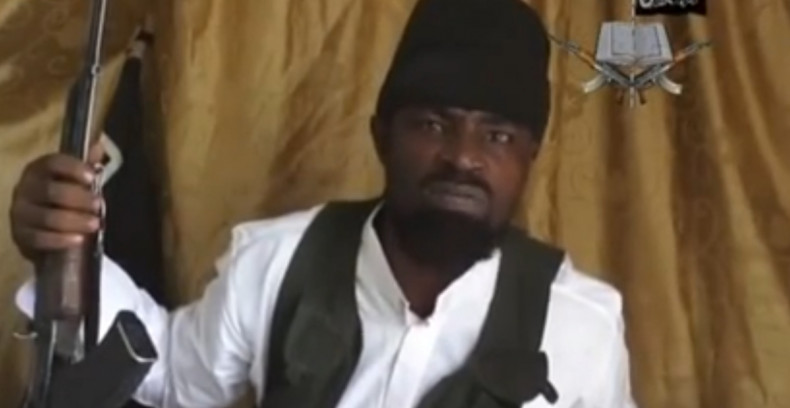 Leader of Nigerian terror group Boko Haram, Abubakar Shekau, has dismissed allegations that Nigerian troops killed him during clashes with the insurgents.
In a video released on Thursday and obtained by news agency AFP, he confirms he is still alive and that his militants have implemented strict sharia laws in captured towns in northern Nigeria.
"Here I am, alive. I will only die the day Allah takes my breath," Shekau said in the 36-minute-long video.
Rumours of the leader's death spread after reports emerged that Boko Haram fighters were surrendering to Nigerian troops.
Officials said that many Boko Haram members surrendered in Kodunga, Borno State, after days of fighting in which at least 60 insurgents were killed and another senior leader was captured.
Unconfirmed reports also said that the group's leader, Abubakar Shekau, was killed during clashes in Kodunga. According to some, the man killed was Shekau's impersonator, not the leader himself.
In the video, Shekau added that Boko Haram members were "running our... Islamic caliphate" and administering sharia punishments.
Boko Haram declared an Islamic caliphate in Gwoza, along the Cameroon border, in August 2014. The group has been raiding several cities in the north of the country, in a bid to expand its caliphate.
Borno, Yobe, and Adamawa states, where the militants usually carry out their attacks, have been under a state of emergency since May 2013.
Human Rights Watch said Boko Haram has killed at least 2,053 people since the beginning of 2014.
According to Western intelligence agencies, the militants are seeking to tighten their relationship with terror group Isis – now known as the Islamic State – which is giving them advice on strategy and tactics to expand the Islamic caliphate in north-eastern Nigeria.
The group sparked worldwide outrage after it kidnapped 220 girls in Chibok, Borno State, in April 2014. After months of search operations conducted by both the Nigerian and foreign governments, the girls have not yet been found.