Nigerian 'witch child' left for dead makes incredible recovery after rescue by Danish care worker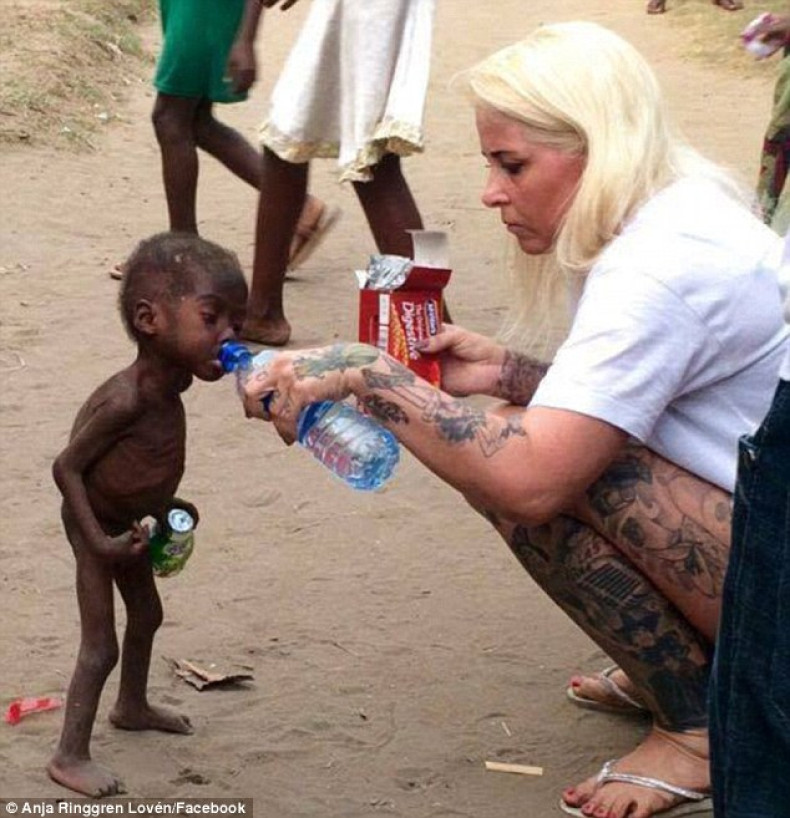 A two-year-old Nigerian boy who was found abandoned by his family because they thought he was a witch in January has made an incredible recovery after being rescued by a Danish care worker. Anja Ringgren Loven shared a photo of herself giving the starving child some water, after which she look him to the hospital for treatment.
The child, Hope, is believed to have spent eight months fending for himself and living off bits of food found on the street after his family abandoned him. Loven's photo went viral and thousands of people began donating money for Hope, raising one million Danish kroner (£106,712) in just two days.
Two months after Hope's rescue, Loven posted images of him on Facebook and said: "As you can see on the pictures Hope is really enjoying his life now having 35 new brothers and sisters who all take such good care of him, play with him, and make sure he is safe and is getting a lot of love."
The pictures showed the toddler looking much healthier, having gained a lot of weight. He is being cared for by Anja's organisation, Din Noed Hjaelp, who help save "lonely, abandoned and excluded" children in Nigeria.
Loven also said that Hope had been diagnosed with Hypospadias, a condition that causes people to be born with an undeveloped urethra. She said that Hope would undergo surgery towards the end of March to treat the condition, however, she had faith that he would be fine.
Thousands have commented on the new images of Hope, commending Loven's work and sending prayers for Hope's upcoming surgery. The pictures were shared on Facebook hundreds of times in a few days.
Others have speculated as to whether Hope's parents have been following the developments of the toddler. One Facebook user commented: "I wonder whether his parents are perhaps regretting their actions... Perhaps they will someday come out and seek forgiveness and reconciliation? How will people respond?"