Nigeria's anti-terror DNA databank is a start but not enough to fight Boko Haram
A DNA databank to track criminals and terrorists in Nigeria can only be effective if the government has a comprehensive database system to match suspects, a counter-terrorism expert has told IBTimes UK. Earlier in May, Nigeria announced it intends to create a DNA databank to track terrorists such as Boko Haram members.
However, David Otto, CEO of UK-based global security provider TGS Intelligence Consultants, believes that terrorists can only be successfully tracked if the government also carries out a comprehensive and transparent population census in the north-east, one of Nigeria's most volatile areas.
"The main focus is for the government to know the members of its household. Births, marriages, deaths and domicile addresses must be registered on a digital platform, not manually on paper files that can easily be destroyed," said Otto. "This is a matter of national security and, as far as I am aware, there is no reliable database system in Nigeria or even neighbouring countries."
Otto also added that the next census, which will be held this year, should be free from ethnic bias as previous censuses in 1999 and 2006 were labelled by some as rigged.
"Most people in Northern Borno have been displaced as a result of Boko Haram. It is best to get the rest of the people out of the areas for security reasons. This strategy will expose Boko Haram and will mean that everyone evacuated will be registered," Otto continued.
"The next census will give an opportunity for any doubts to be cleared. However, there are fears it may not be held due to financial constraints."
DNA databank
Announcing the government's plan, Geoffrey Onyeama, minister of foreign affairs, added the databank could help nearly 6,000 children under the age of five, internally displaced by Boko Haram's insurgency, reunite with their families.
The minister said the government intends to implement reconstruction, rehabilitation and resettlement plans to help people affected by the seven-year-long insurgency.
"If a pilot scheme is launched in identified internally displace camps [IDPs] with children first, you still need to match their DNA with adults in and outside the IDP camps," Otto said. " We must remember that adults are not legally obliged to give their DNA unless an existing law requires them subject to conditions."
Fight against Boko Haram
Nigeria is leading a regional offensive with 8,700 troops from Nigeria, Niger, Chad, Cameroon and Benin lined up against Boko Haram. Although President Muhammadu Buhari declared a technical victory in the fight against the insurgents in December 2015, Boko Haram has been carrying out scattered attacks across north-eastern Nigeria and neighbouring countries.
In the latest attack blamed on the group, two police officers were killed in a suicide bombing mission on 12 May in Borno state.The group, however, claimed at least 15 people were killed in the blast. On 15 May, the UK pledged £40m ($57.44m) to help Nigeria in the fight against Boko Haram during a regional security summit in Abuja.
---
Nigeria up close: Check out our Flipboard magazine
---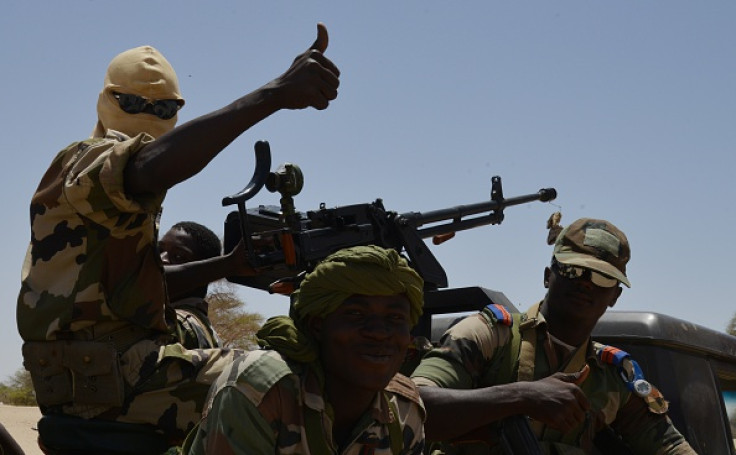 © Copyright IBTimes 2023. All rights reserved.