Revenge possible motive as killer mum Kathryn Smith attacked in prison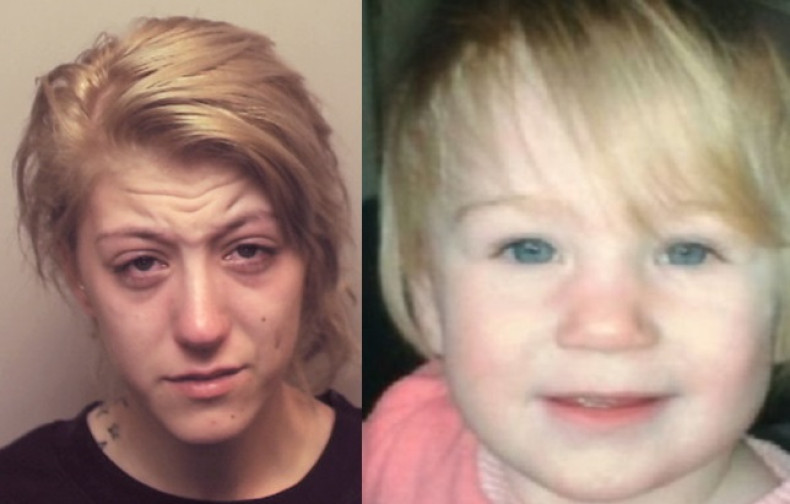 A mother who stamped her toddler daughter to death has been attacked in prison by two other inmates. Kathryn Smith was jumped at notorious Foston Hall women's prison in Derbyshire and reportedly left with a 2cm slash down her cheek.
An eyewitness to the assault on Smith told the Mirror: "There had been a lot of talk about attacking Smith, but most people wouldn't go through with it as they don't want time added on to their sentences. But these two really went for it and left her in a bad way. No one had any sympathy for Smith. Some staff were saying, 'What goes around comes around.'"
A prison service official denied a weapon had been used in the assault on Smith. The official said disciplinary measures would be taken against those involved. However, the incident is said to have taken place in a stairwell where there was no CCTV monitor.
Smith was sentenced in April 2016 to a minimum 24 years in prison for the murder of her 21-month-old daughter, Ayeeshia. The girl died after being stamped on the chest by Smith in a fit of rage. Smith's partner Matthew Rigby, 22, received three and a half years for allowing Ayeeshia's death.
During their trial, it emerged that days before the murder neighbours heard the child sobbing: "Stop mummy. Stop daddy." Ayeeshia had previously been taken into care but had been returned to the couple.
Killers and abusers of children are often targets for assault in prison and are sometimes kept separate from other inmates. It is unclear why Smith was not segregated when the nature of her offence would have made it likely she would become a possible target for attack.
Former inmates at the 300-inmate jail include moors murderer Myra Hindley, and Maxine Carr, who helped Ian Huntley cover up the 2002 murders of 10-year-old girls Holly Marie Wells and Jessica Aimee Chapman in Soham, Cambridgeshire.